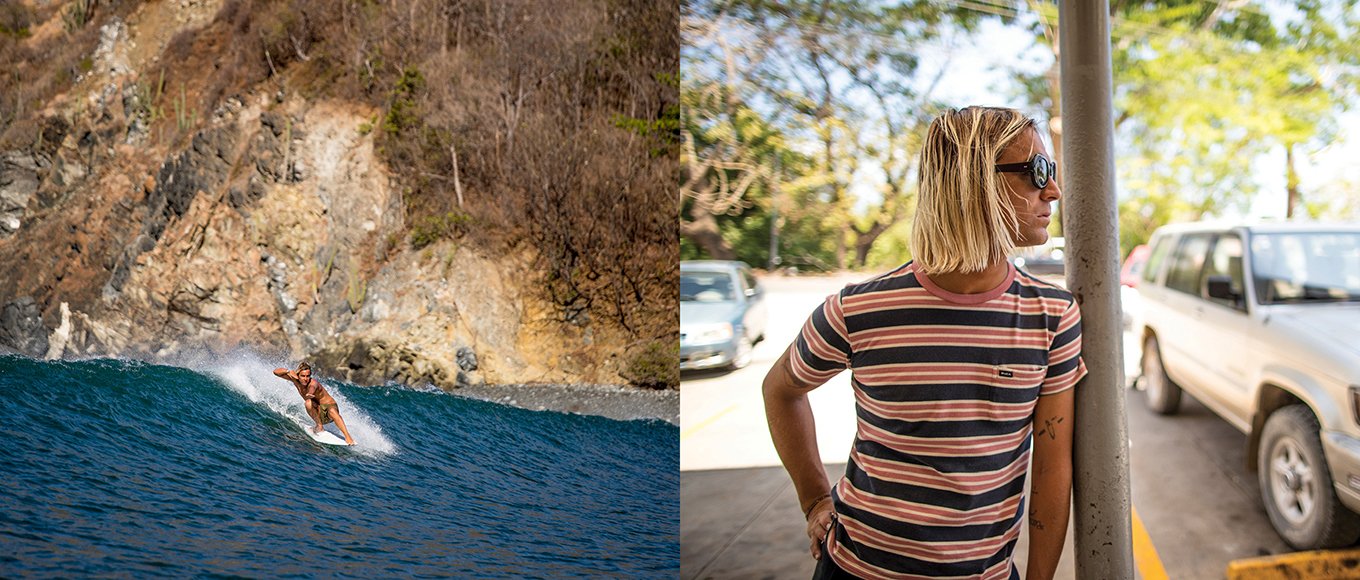 ALEX KNOST HAS BEEN EXPERIMENTING WITH SURFING'S SUBCULTURE FOR OVER A DECADE, SUBMERGING HIS INTEREST IN 60'S AND 70'S SURFBOARD DESIGN AS WELL AS A WIDE RANGE OF VARIOUS ARTISTIC MEDIUMS. HE HAS TRAVELED INTERNATIONALLY CREATING AND EXHIBITING VARIOUS BODIES OF WORK IN THE FORM OF PAINTINGS, FILMS, AND PHOTOGRAPHY. HE HAS RECORDED AND TOURED IN HIS SINCE EXPIRED "POP ROCK GROUP" JAPANESE MOTORS, AS WELL AS HIS CURRENT GROUP TOMORROWS TULIPS, A GROUP REFERRED TO AS "LO FI MINIMAL EXPERIMENTAL PSYCHEDELIA" BY L.A. RECORD MAGAZINE. IN 2011, AFTER A YEAR SPENT SHAPING HIS OWN BOARDS ALEX FOUNDED HIS OWN SURFBOARD LABEL BROWN MICROWAVE TELEVISION. ALEX KNOST CONTINUES TO CREATE AND RIDE HIS SELF MADE SURFBOARDS EXPERIMENTING WITH "OUTDATED OR OFTEN DISREGARDED" DESIGN.
ALEX KNOST | INSPIRED BY...
GET A GLIMPSE INTO ALEX'S PERSPECTIVE AND HISTORY WITH RVCA IN THIS INSTALLMENT OF OUR INSPIRED BY... SERIES.
ALEX KNOST | BALI X COSTA RICA
RVCA ADVOCATE ALEX KNOST SURFING BALI AND COSTA RICA.
FILMED AND EDITED BY TAYLOR BONIN
SPECIAL THANKS: JIMMY KINNAIRD
MUSIC: TIME BY TY SEGALL & WHITE FENCE
ALEX KNOST | CALIFORNIA SUMMER
ALEX KNOST SLIDING HIS WAY THROUGH ANOTHER CALIFORNIA SUMMER. FILMED AND EDITED BY JIMMY JAZZ, SONG - SO DESPERATE BY KING TUFF.