20% off your order | Exclusive For RVCA Insiders
Sign In / Join Now

Free Shipping for Members (Or On Orders +$75)
Sign In / Join Now

50% off Select Hoodies | Online Exclusive
Shop Deals

Shop Now, Pay Later with Afterpay.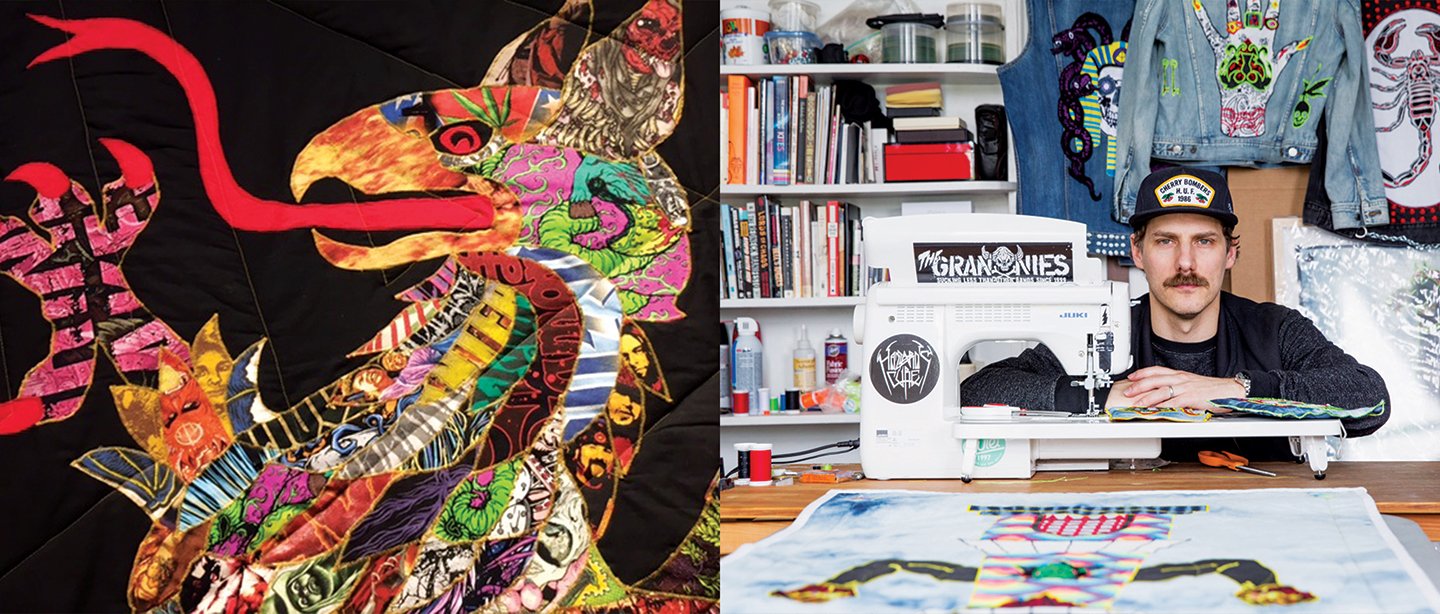 Ben Venom graduated from the San Francisco Art Institute in 2007 with a Master of Fine Arts degree. His work has been shown both nationally and internationally including the Levi Strauss Museum (Germany), National Folk Museum of Korea, HPGRP Gallery (Tokyo), Fort Wayne Museum, Charlotte Fogh Gallery (Denmark), Taubman Museum of Art, Gregg Museum of Art and Design, and the Craft and Folk Art Museum in Los Angeles. He has been interviewed by NPR: All Things Considered, Playboy, Juxtapoz Magazine, KQED, Maxim, and CBS Sunday Morning. Venom has lectured at the California College of Arts, the Frist Center for the Visual Arts, Midlands Art Centre, Humboldt State University, Oregon College of Art and Craft, and Adidas. Recently, he was the artist in residence at MASS MoCA and the de Young Museum. Ben Venom is currently Visiting Faculty at the San Francisco Art Institute.
Working with repurposed materials to create textile-based pieces, Ben contrasts the often menacing and aggressive counterculture components of gangs, punk/metal music, and the occult with the comforts of domesticity. This collision of traditional quilting techniques with elements tied to the fringes of society re-envisions the story of the material through a softer lens. The reclaimed fabrics used in his work contain a multitude of personal histories and everyone's unexplained stain, tear, or rip is included. These salvaged pieces are sewn into a larger narrative and become a part of a collective history within the work. The fragility of the materials and their assaulting imagery are brought together in the form of a functional piece of art.