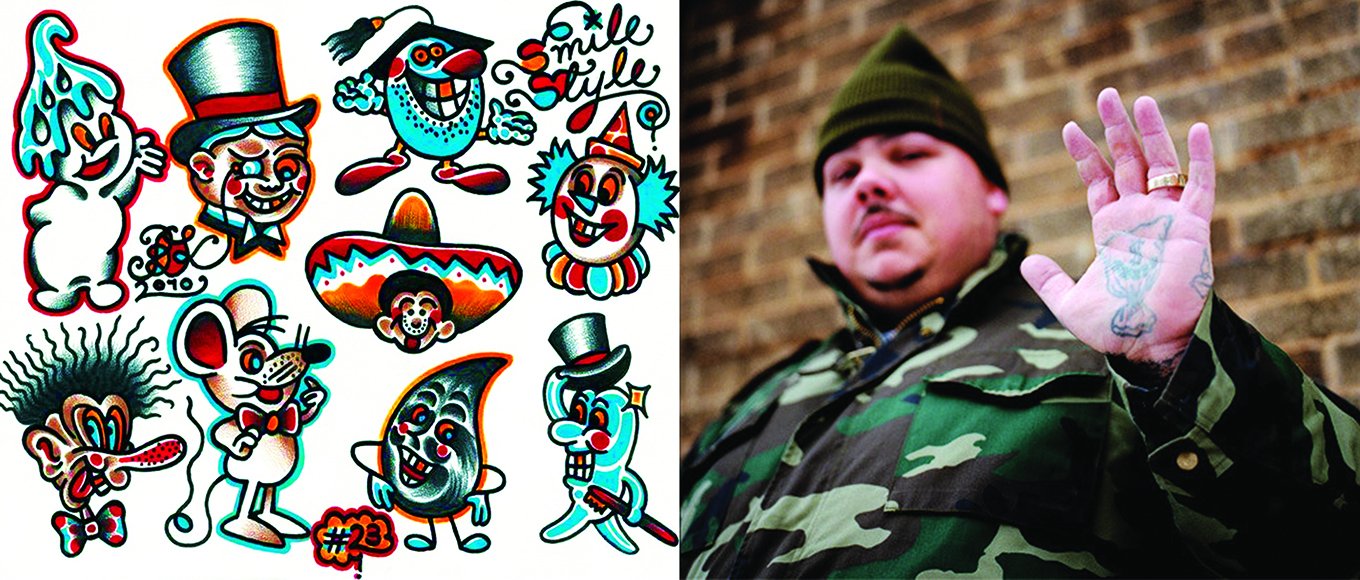 BERT KRAK IS A NY-BASED ARTIST AND TATTOOER, WORKING OUT OF THE WORLD-RENOWNED SMITH STREET TATTOO PARLOUR. HE WAS BORN JULY 12, 1977 IN HOLLYWOOD, FLORIDA AND NOW RESIDES IN BROOKLYN, NEW YORK WITH HIS FAMILY. BERT STARTED TATTOOING AND PAINTING AROUND 2000 AND HAS BECOME KNOWN FOR COMBINING "CLASSIC" TATTOO ICONOGRAPHY, WITH HIS OWN DISTINCT HEAVY-LINE STYLES AND COLOR PALETTES - SO WELL KNOWN, THAT HE HAS FLOWN AROUND THE WORLD TO PERFORM HIS ART. WHEN NOT TATTOOING, HE IS PAINTING WITH WATERCOLORS AND LIQUID ACRYLICS, TAKING HIS IMAGERY TO A MUCH MORE DEVELOPED STATURE.
BERT KRAK COLLECTION
INTRODUCING THE LATEST COLLECTION BY ANP ARTIST BERT KRAK. VIDEO BY BRANDON JENSEN, SONG ALL MY FRIENDS BY CHERRY GLAZERR COURTESY OF BURGER RECORDS.
BERT KRAK | ARTIST NETWORK PROGRAM
VIDEO BY BRANDON JENSEN, SONG: L MANSION BY SIC ALPS.