20% off your order | Exclusive For RVCA Insiders
Sign In / Join Now

Free Shipping for Members (Or On Orders +$75)
Sign In / Join Now

50% off Select Hoodies | Online Exclusive
Shop Deals

Shop Now, Pay Later with Afterpay.
Kelsey Brookes | ANP Collection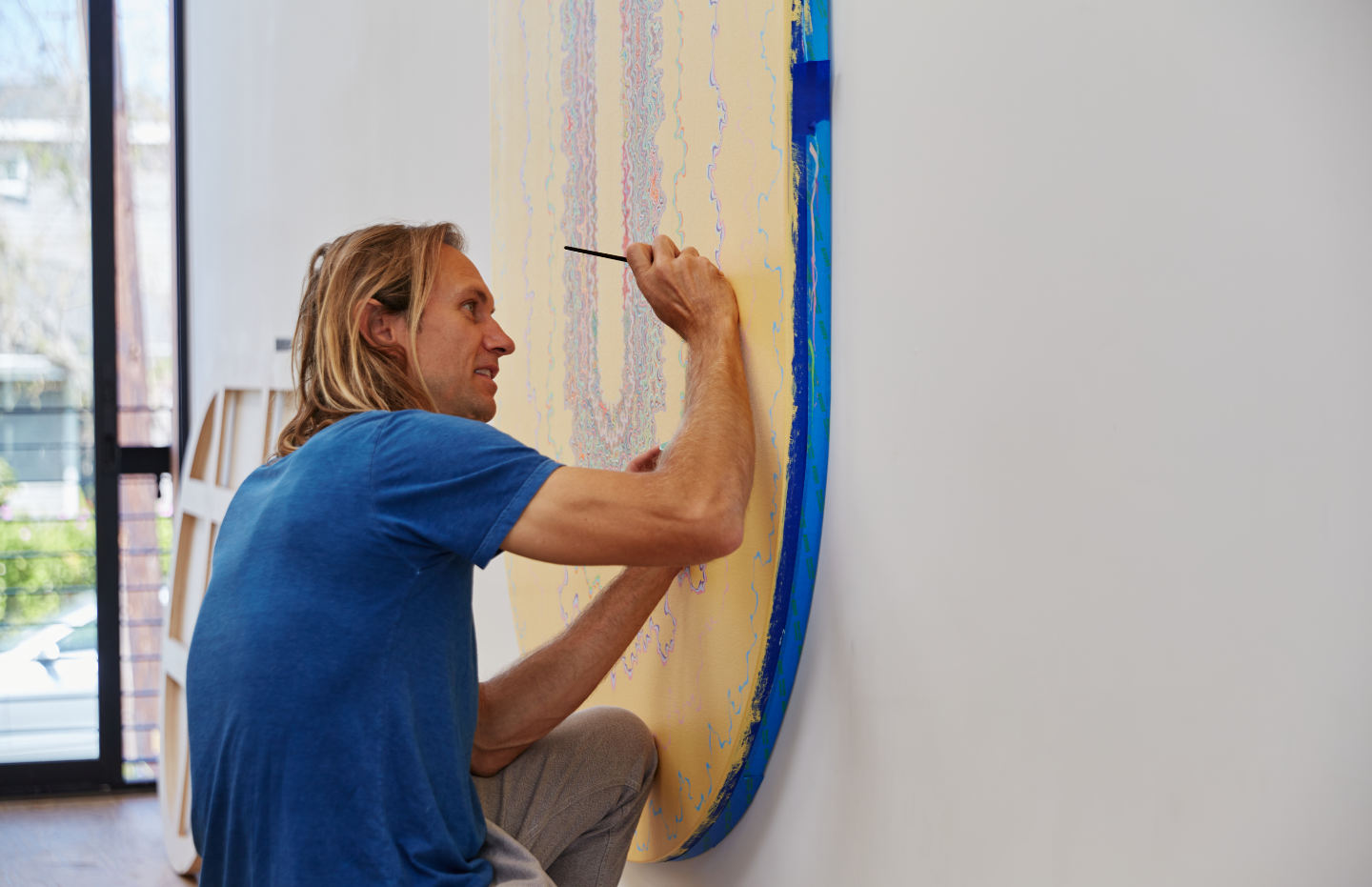 Kelsey Brookes is a former scientist who uses his background in biological and empirical methodology to create a new genre of art. His practice takes ideas and forms found in logic and natural systems (molecular and atomic structure, number sequences etc.) and creates art that blurs the boundaries between science and art.
The artwork for this collection is from Kelsey's exhibit at Louis Buhl & Co. (Detroit) called "Popular Psychedelic Molecules, Rendered With Atomic Precision, Using Indian Tapestries." In the series featured, handmade Indian tapestries were cut up and sewn back together to bring focus to the location of atoms within the psychoactive molecules Brookes investigates. Through this process, he utilizes antique fabrics to forge uniquely distinct compositions that inspire new meaning.
Upon gathering a group of consistently colored and high-quality tapestries, Brookes acquainted himself with Voronoi cells — a type of mathematics discovered by Russian mathematician Georgy Voronoy — which allowed him to properly construct the unique shapes of each atom present in the molecules.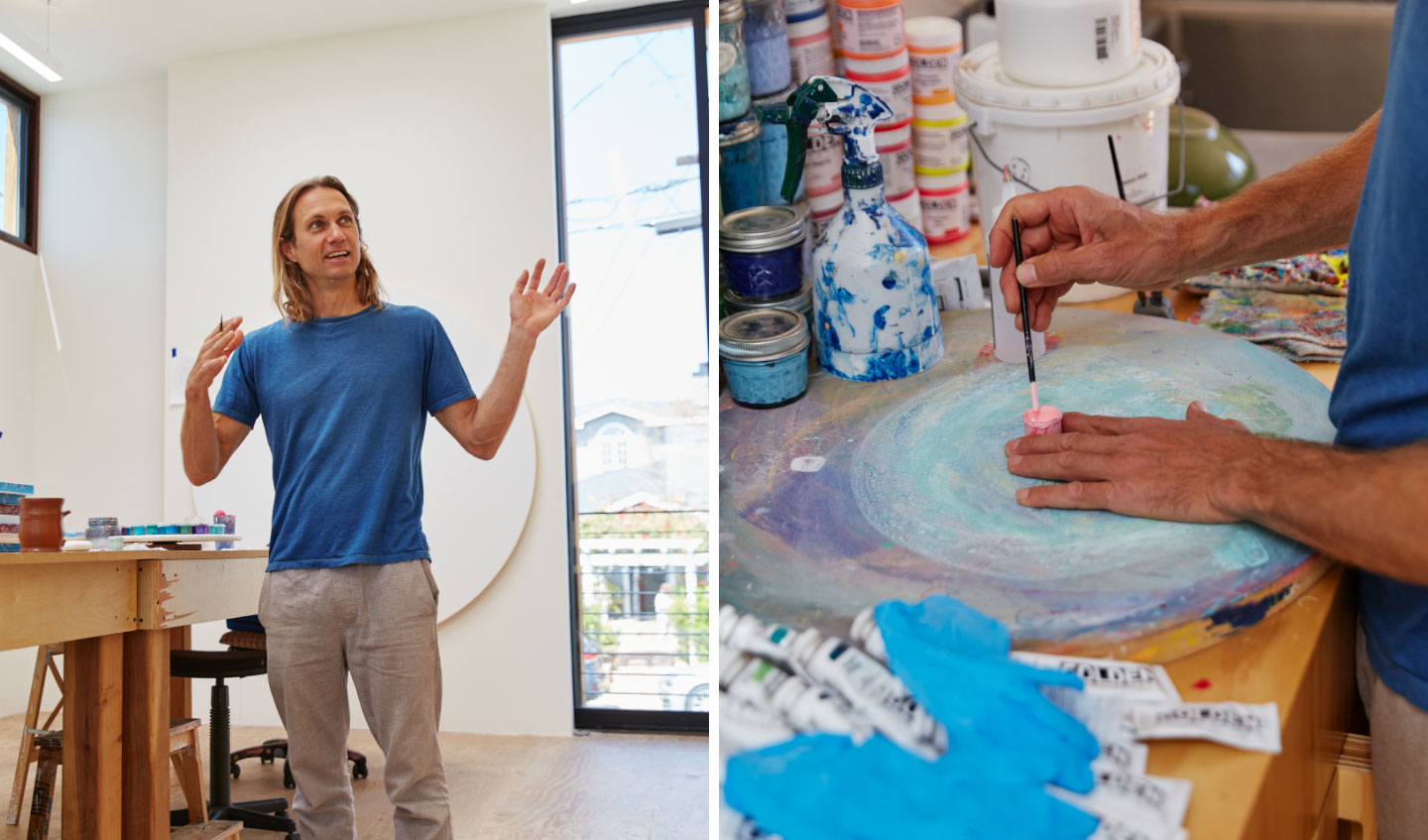 Brookes carefully plots out the structure of his subject molecules, each atom, and the point of convergence between the chemical bonds serving as a focal point from which the presented image radiates.
This limited-edition collection now translates these forms into wearable works of art.