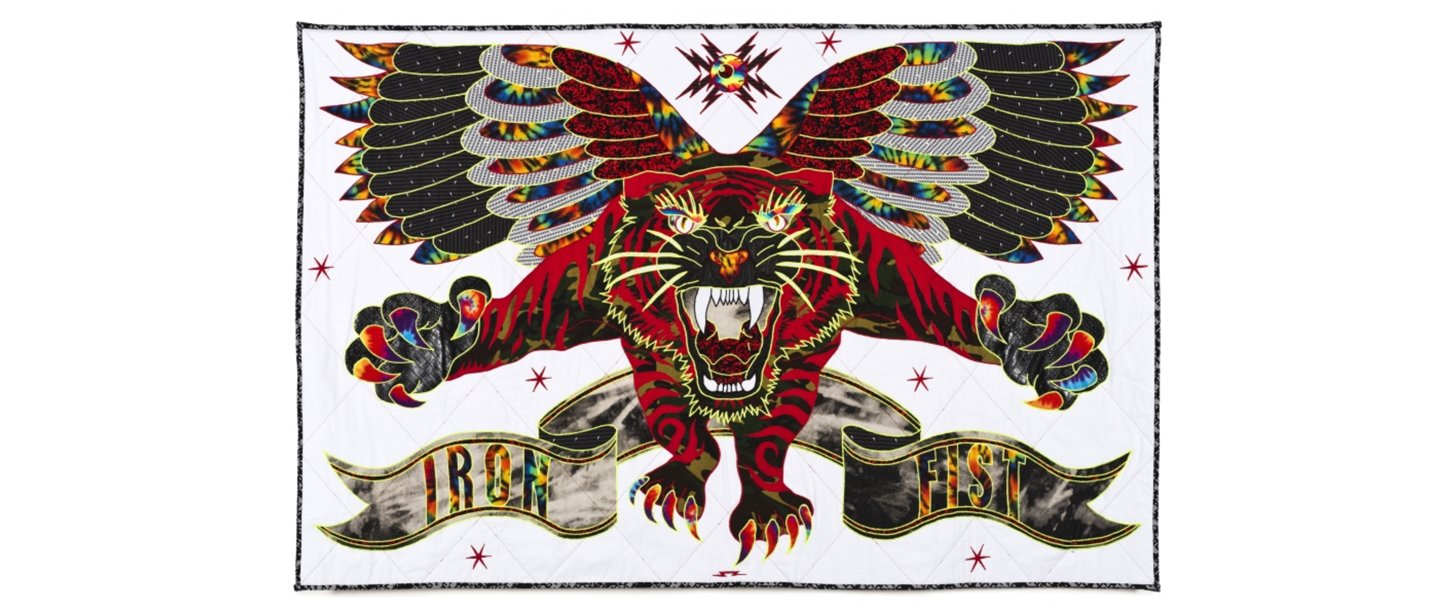 Ben Venom | All this Mayhem
June 22 - September 8, 2019
All This Mayhem is a major exhibition of new and recent work by internationally renowned, San Francisco-based artist Ben Venom, exemplifying his interest in the DIY aspect of punk culture combined with the tradition of quilting.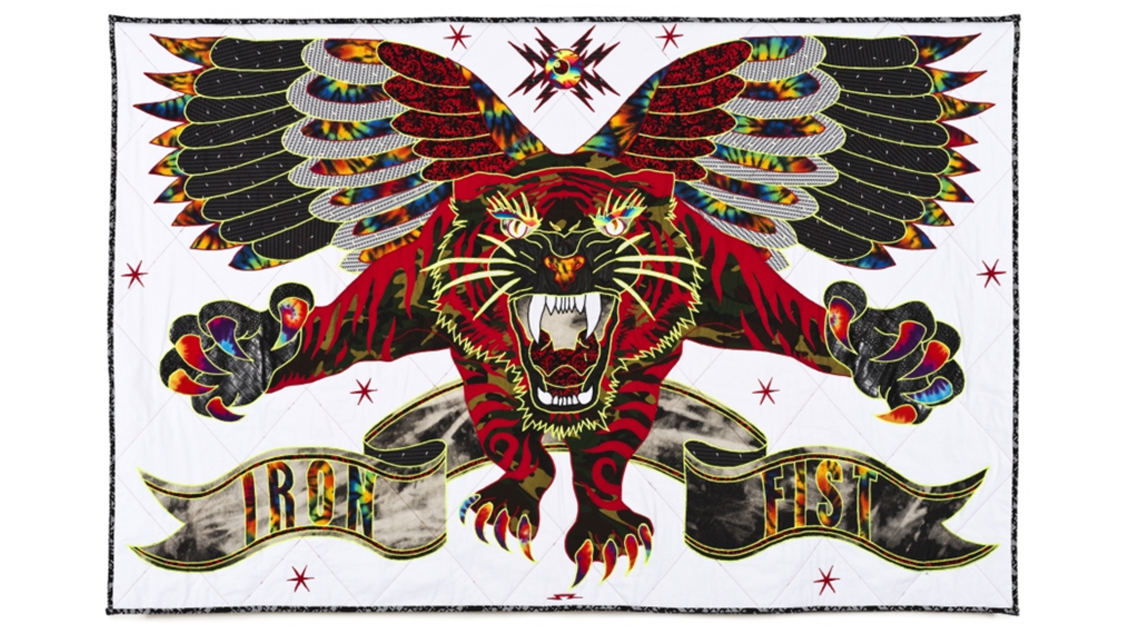 Featuring large-scale textile pieces, customised jean jackets and clothing, Ben creates stunning, expansive patchwork designs that often incorporate skulls, tigers and heavy metal lyrics - with his practice framed within wider counterculture contexts, and the legacy of post-war American art and craft.
Ben Venom will be in residence in the gallery on 23, 25 and 27 June.
Artist talk & tour with Ben Venom: June 27th / 6pm
See more about Ben's work here: benvenom.com