20% off your order | Exclusive For RVCA Insiders
Sign In / Join Now

Free Shipping for Members (Or On Orders +$75)
Sign In / Join Now

50% off Select Hoodies | Online Exclusive
Shop Deals

Shop Now, Pay Later with Afterpay.
Cinelli x Columbus Continuum | Traguardo Volante
The relationship between art and bicycles has distant roots, extending back as far as the 1800s. The concept of a vehicle that does not consume energy but produces it — a synonym of lightness and freedom — appealed greatly to the Futurists, and it accompanied the adventures of the neo-avant-gardes, from the Situationists to the Provos. In this exhibition, entitled 'Traguardo Volante: Columbus e Cinelli tra arte e bicicletta' (Flying Finish Line: Columbus and Cinelli: Art and Bicycles), you will find a selection of Columbus-Cinelli archives, including curiosities, documents, artists' bicycles and other surprising objects — a colorful, anarchic, unconventional universe summing up the rebel spirit of new environmentalist activism. The bicycle as an extension of one's own body.
These archival materials help us to retrace the key moments of the relationship between Cinelli, Columbus and art from the formidable 1980s, with the Italian and American artists who have accompanied the history of the gallery. Among the many artworks from old and new friends, including Russ Pope, Ana Benaroya, Andrew Schoultz, Andy Rementer, Futura and ANP Artist Barry Mcgee, among others, there will be a stunning video by Esteban Diácono.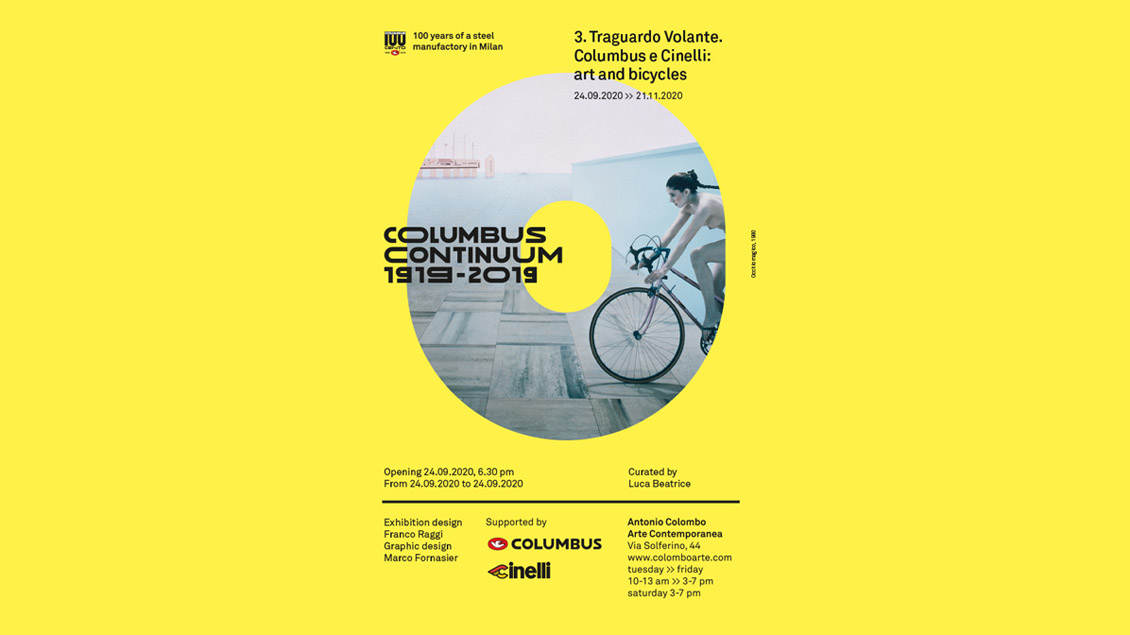 Curated by Luca Beatrice, this is the third show of the Columbus Continuum series, celebrating 100 years of steel finesse.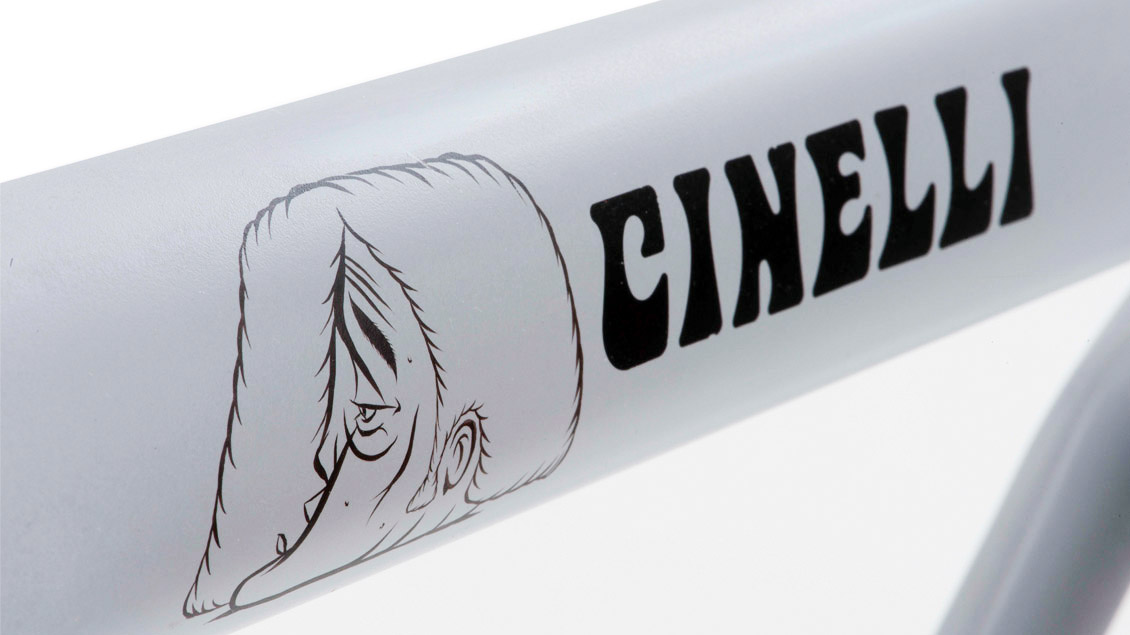 Barry McGee, 2020, hand-painted Vigorelli frame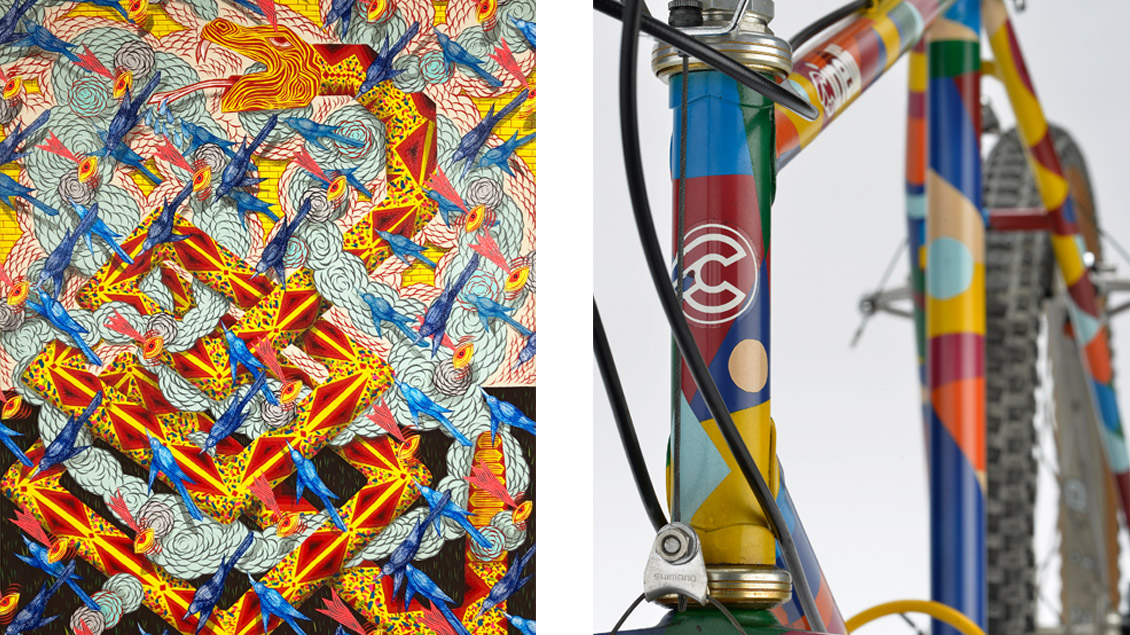 Andrew Schoultz, Serpent under Distress, 2019 | Alessandro Mendini, Cinelli Bicicletta Rampichino, 1986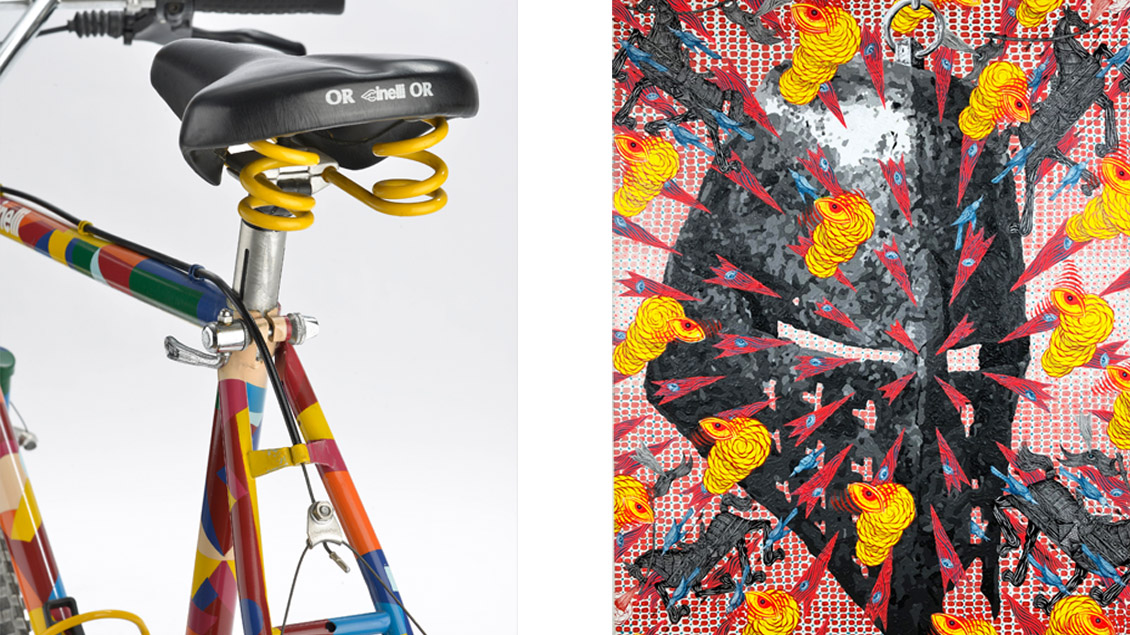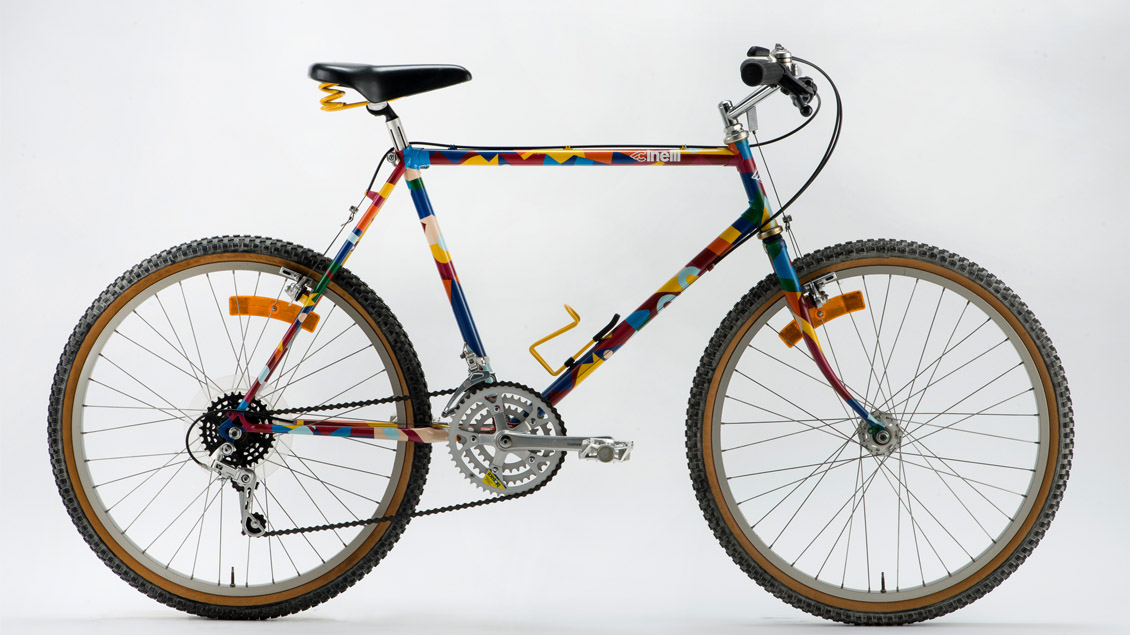 Cinelli, bicicletta Rampichino by Alessandro Mendini, 1986 | Andrew Schoultz, War Helmet Explosion, 2019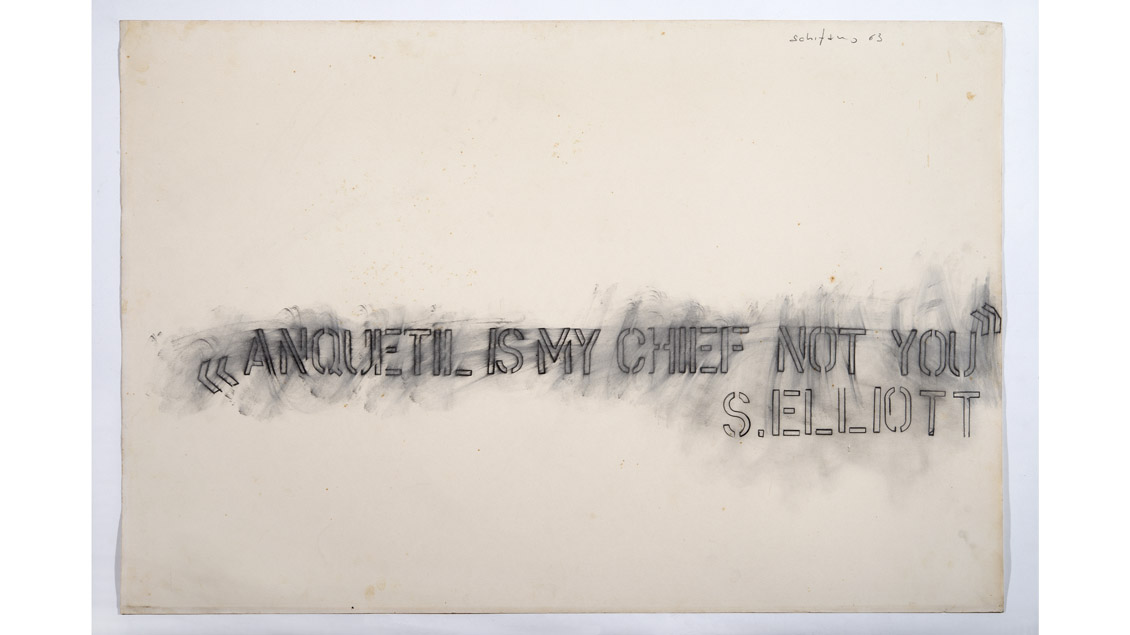 Mario Schifano, Anquetil Is My Chief Not You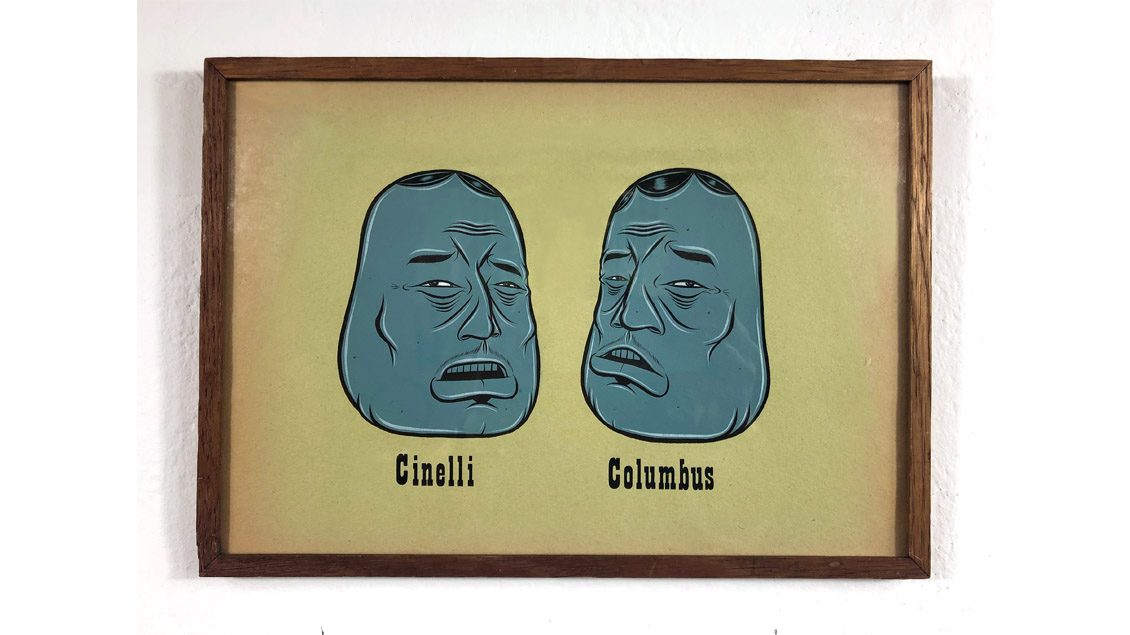 Barry McGee, Untitled, 2020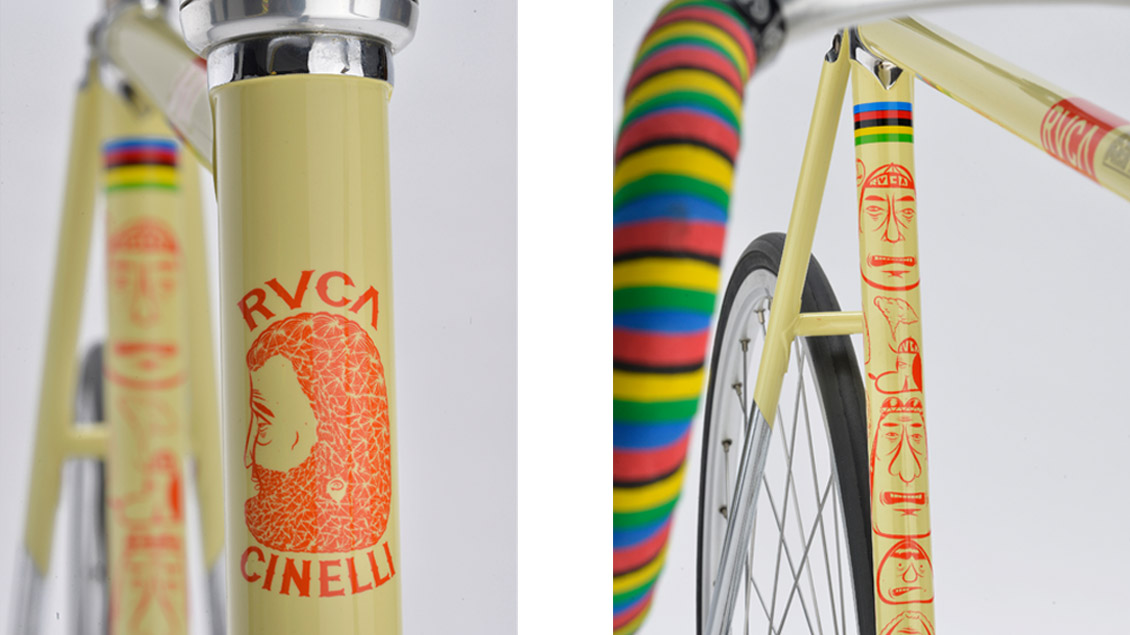 RVCA x Barry McGee, Cinelli Supercorsa, 2008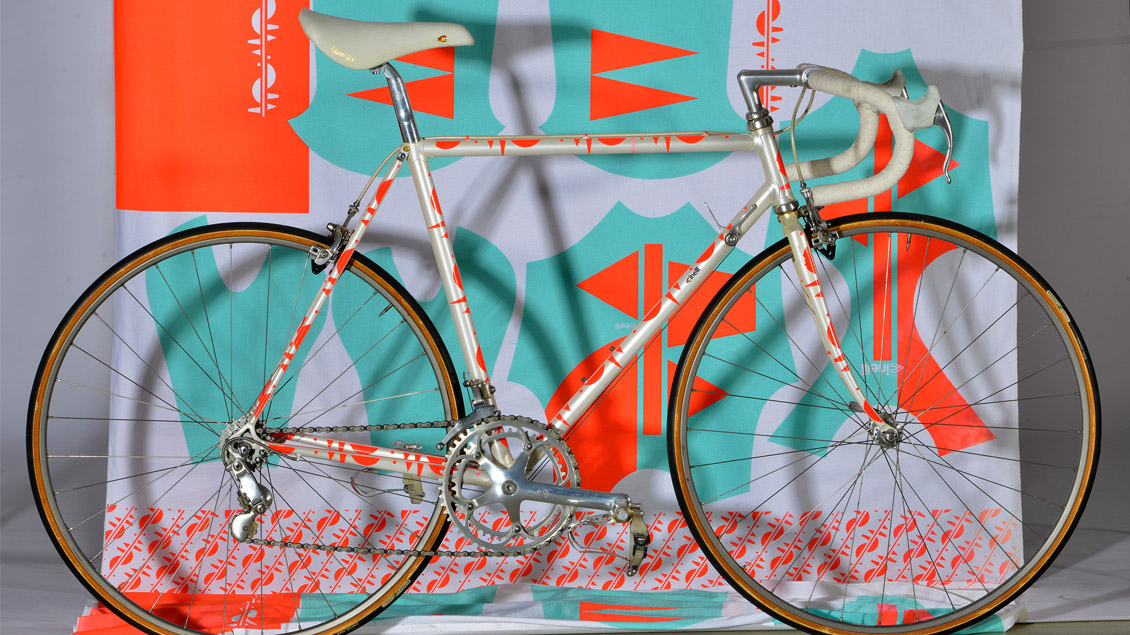 Alchimia, Cinelli Supercorsa, 1984
Esteban Diacono, Tubolar Dreams, 2020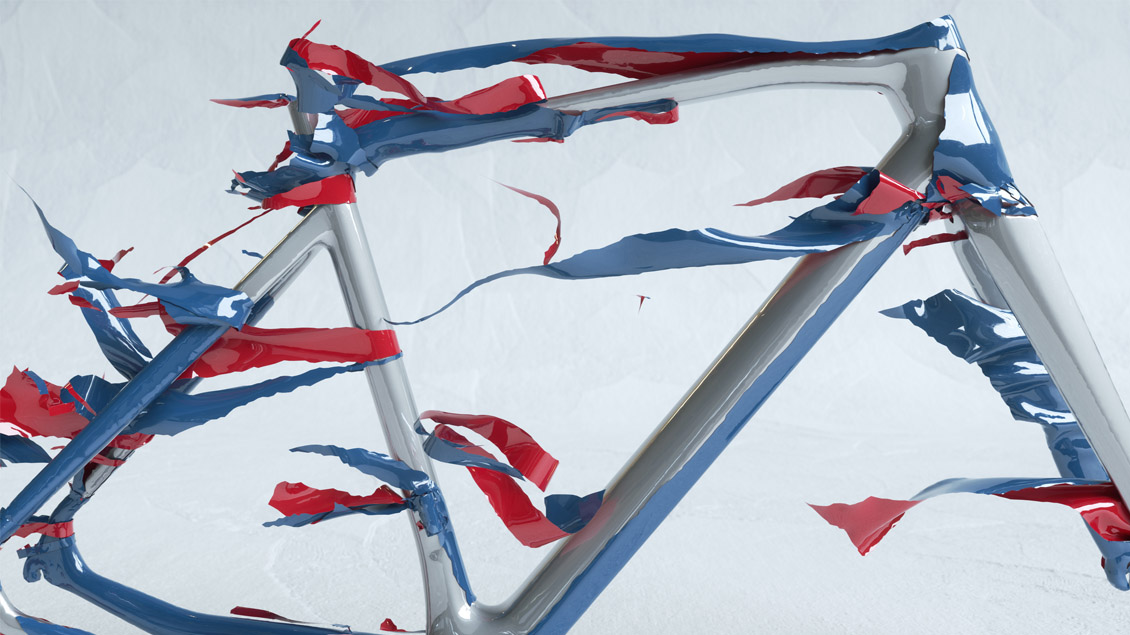 Esteban Diacono, Tubolar Dreams, 2020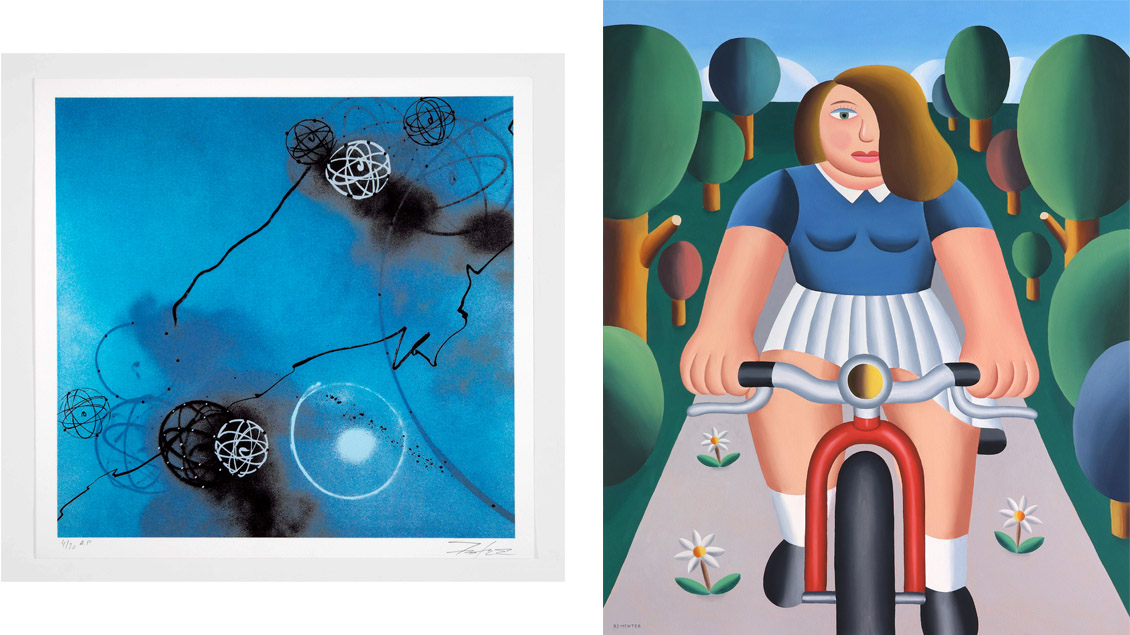 Futura, Water, 2019 | Andy Rementer, Towards Solitude, 2020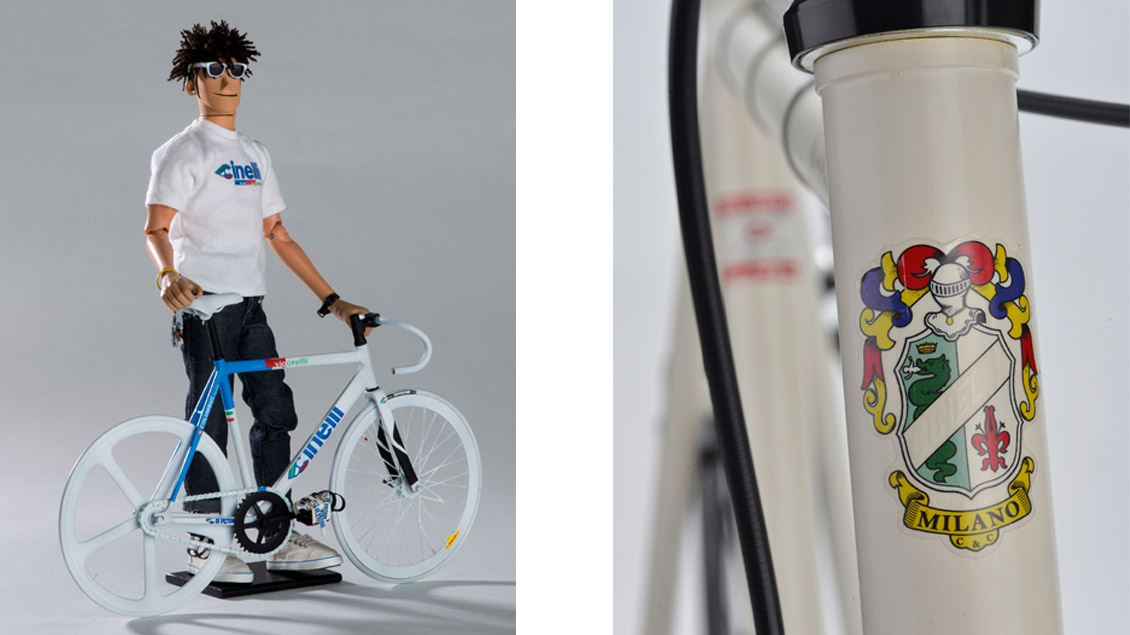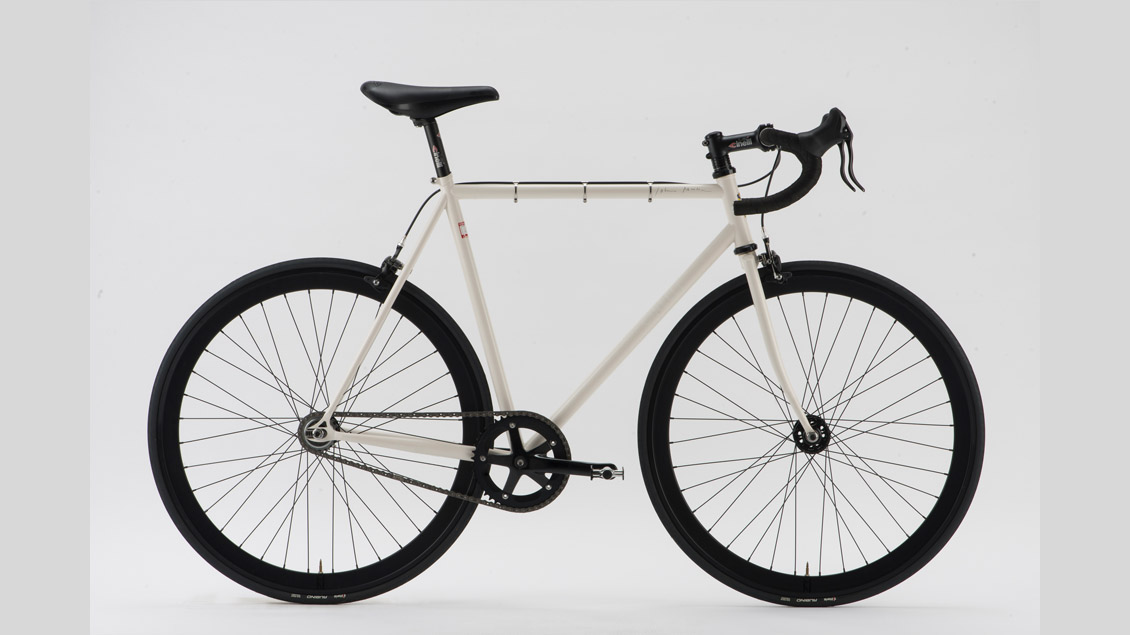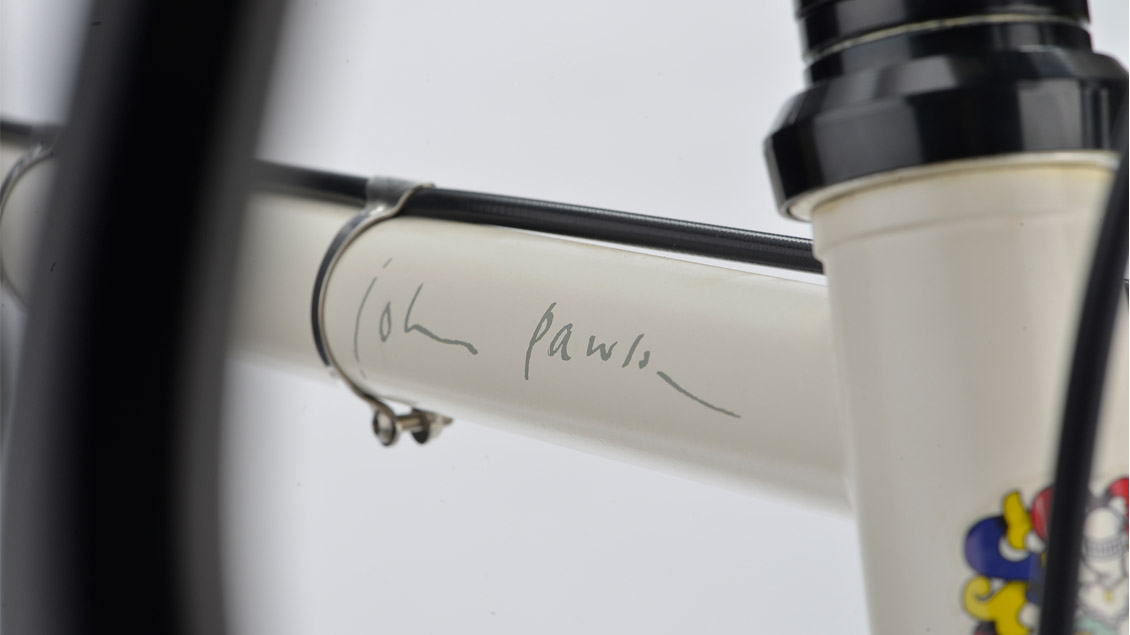 Coolrain, Redfoot, Cinelli Version 200909 | Cinelli, bicicletta Gazzetta della Strada by John Pawson, 2011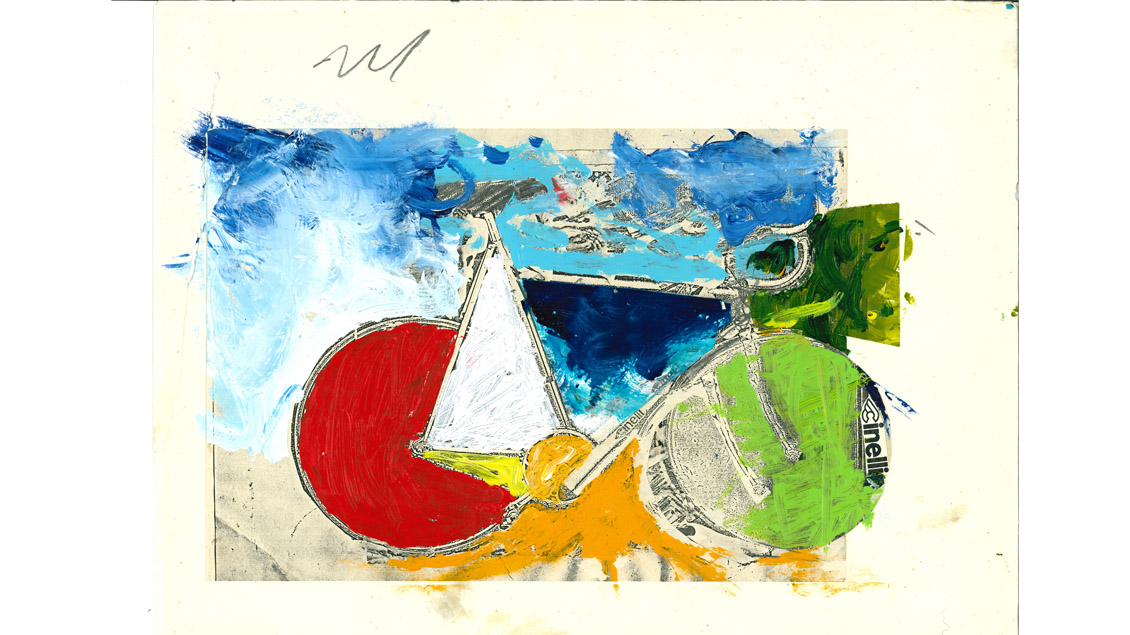 Mario Schifano, composition for Granciclismo screen printing, Eighties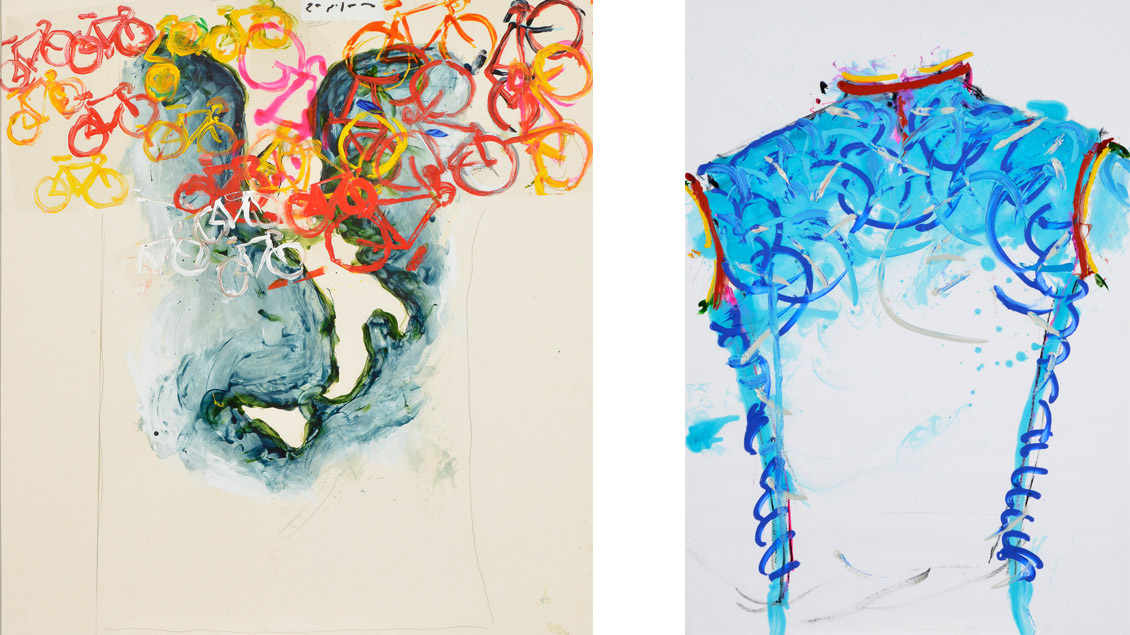 Mario Schifano, project for a cyclist jersey for Cinelli, Eighties
Occhiomagico, Mobile, 1980 & 2020
Futura 2000, Cinelli Candela frame hand painted by the artist, 2013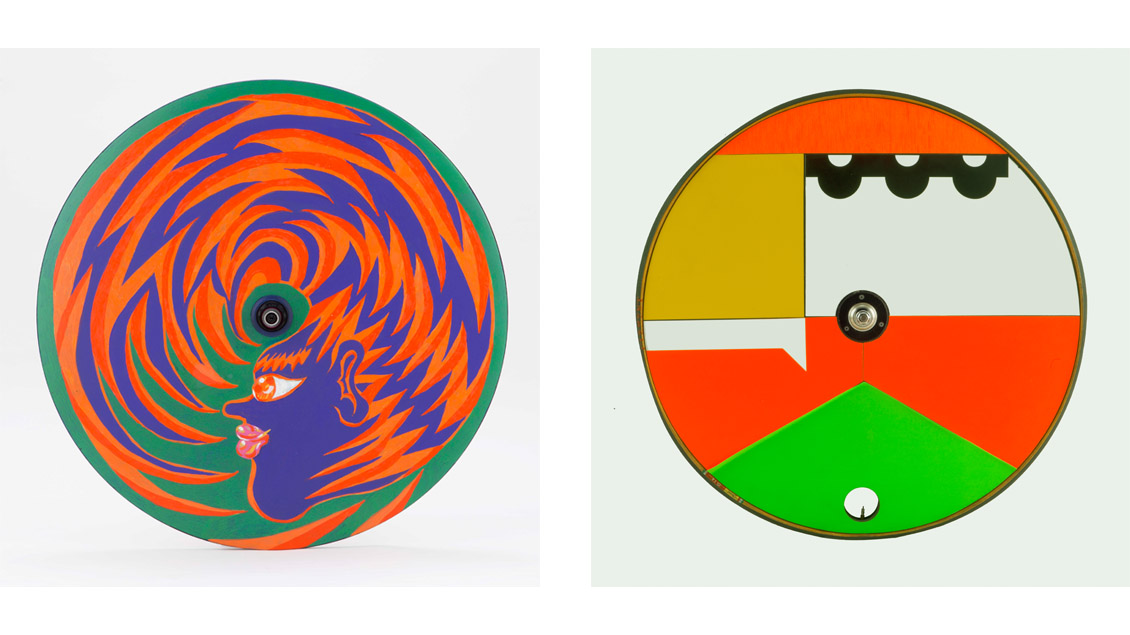 Ana Benaroya, Painted lenticular wheel, side B | Alchimia, Cinelli lenticular wheel, 1980s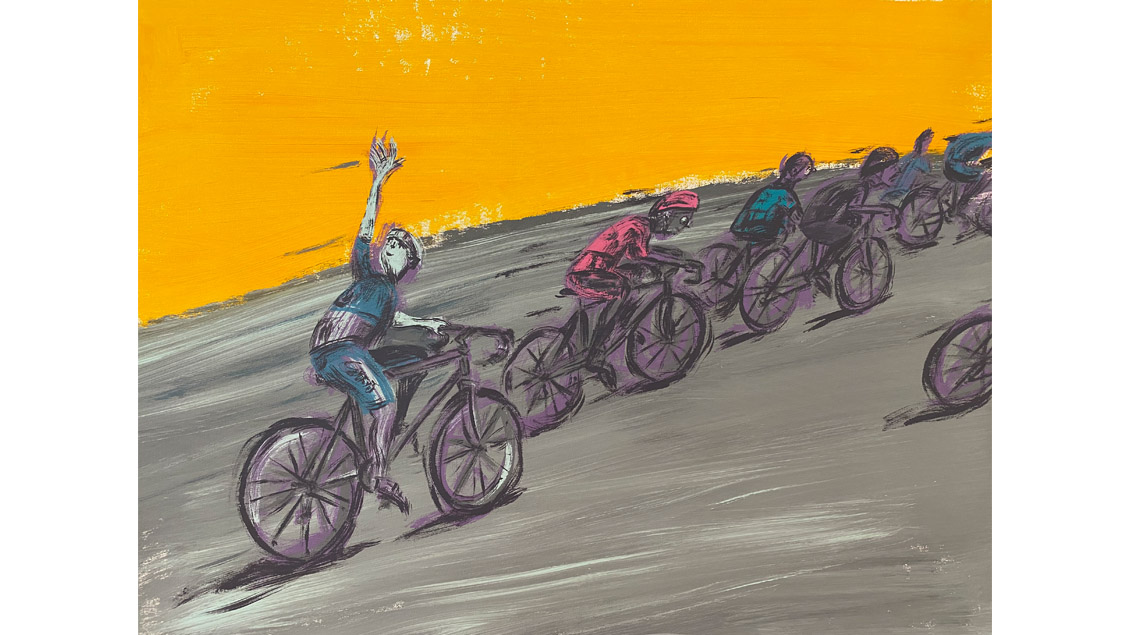 Russ Pope, Ciao, 2020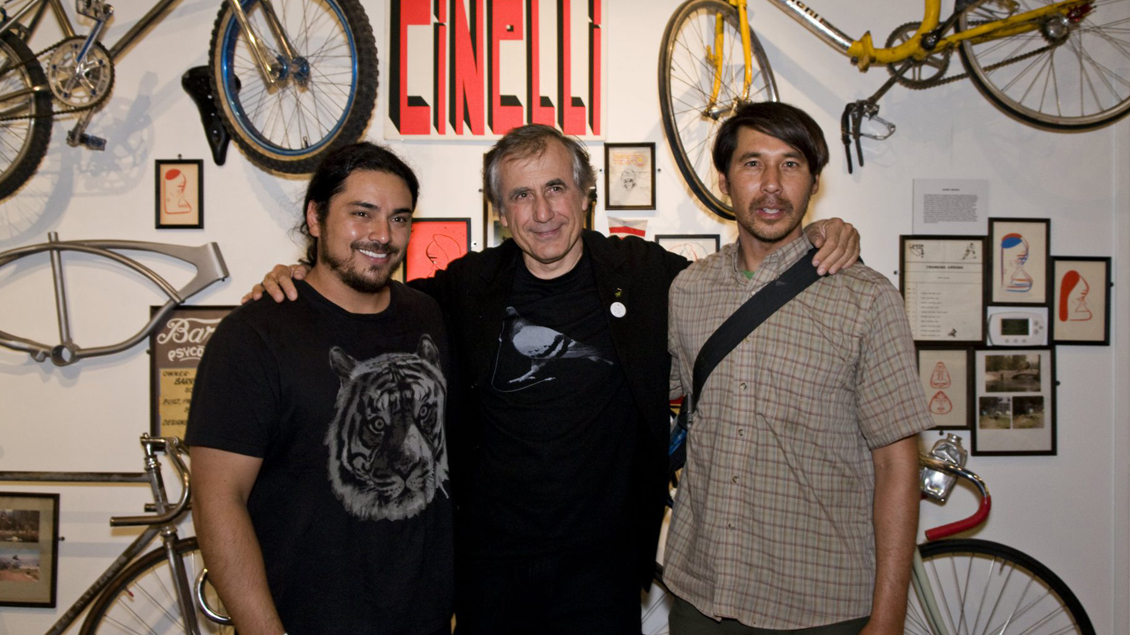 RVCA Found PM Tenore with Antonio Columbo and Barry Mcgee, pictured at the RVCA x Cinelli collab exhibition, "Pressure", 2008
Opening Thursday, September 24th, at Antonio Columbo Gallery from 3PM - 9PM (CEST). Learn more via Antonio Columbo Gallery, Cinelli or Columbus.