The Balance of Opposites | Skate Video Premiere
Watch the full length video here.
'The Balance of Opposites' skate video is a collection of footage accumulated from RVCA skate team trips around the world from the Fall of 2017 through Summer of 2019. Featuring Aidan Campbell, Andrew Reynolds, Curren Caples, Greyson Fletcher, Jeremy Leabres, Julian Davidson, Kevin "Spanky" Long, Mark Suciu, Nestor Judkins and Zach Allen. Join us for the premiere of 'The Balance of Opposites' | 12.18.19 | Doors at 7pm | Video at 8pm | 960 West 16th Street, Costa Mesa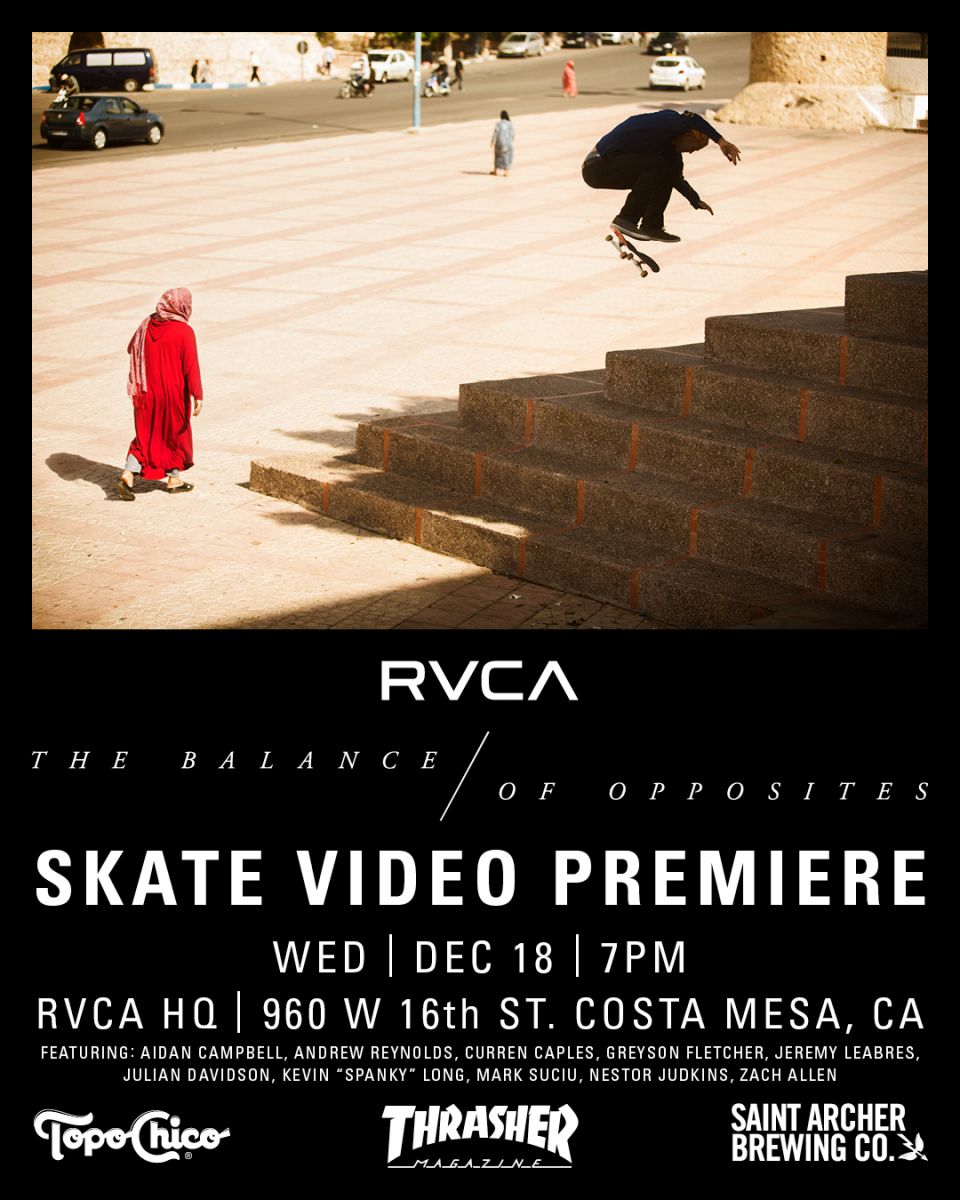 Food and drinks will be provided and the RVCA HQ retail store will be open extended hours until 8 pm.