Carlson Gracie | Jiu-Jitsu Forever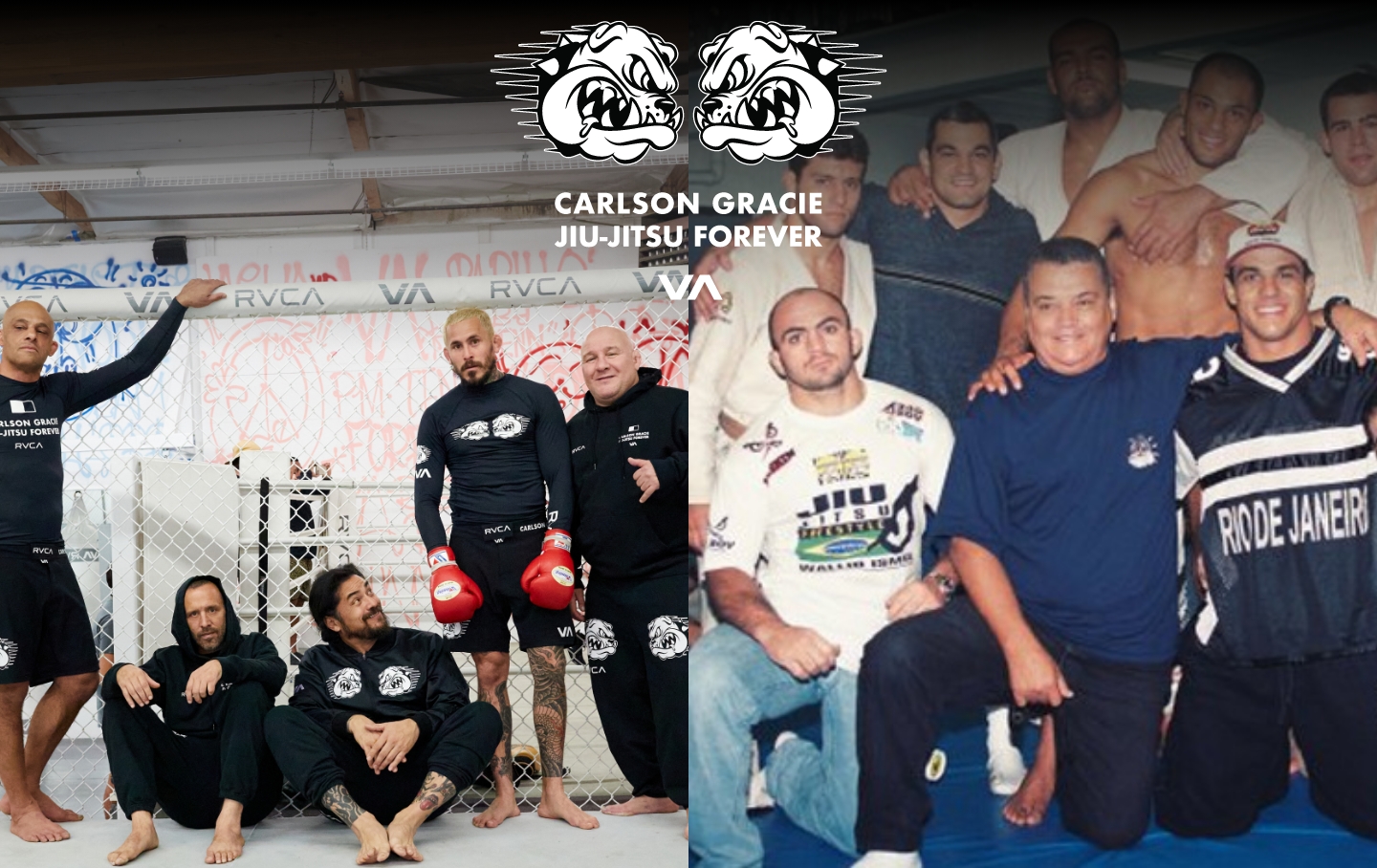 Carlson Gracie was the son of Gracie Jiu-Jitsu Founder, Carlos Gracie, and he became a top competitor in No Holds Barred/Vale Tudo matches during the 1950's-1960's era. Carlson was one of the most important figures in jiu-jitsu and still is considered today to be one of the best representatives of the sport, both as a competitor and as a coach through his Carlson Gracie Academy. His legacy will live for many years to come, as many of the world's premier grappling teams were directly related to the Carlson lineage.
RVCA founder, PM Tenore's roots in jiu-jitsu runs deep. He is second generation lineage of Carlson Gracie under Allan Goes. Through the tutelage of Goes, Tenore was luck and grateful to spend time with Carlson. During his Blue, Purple, and Black belt promotions, Carlson was present and tied each belt around Tenore's waist. PM applied Gracie's philosophies to building RVCA into the brand it is today. This collection pays homage to Carlson Gracie, a true legend and inspiration in jiu-jitsu.