20% off your order | Exclusive For RVCA Insiders
Sign In / Join Now

Free Shipping for Members (Or On Orders +$75)
Sign In / Join Now

50% off Select Hoodies | Online Exclusive
Shop Deals

Shop Now, Pay Later with Afterpay.
Dipped In Blue X RVCA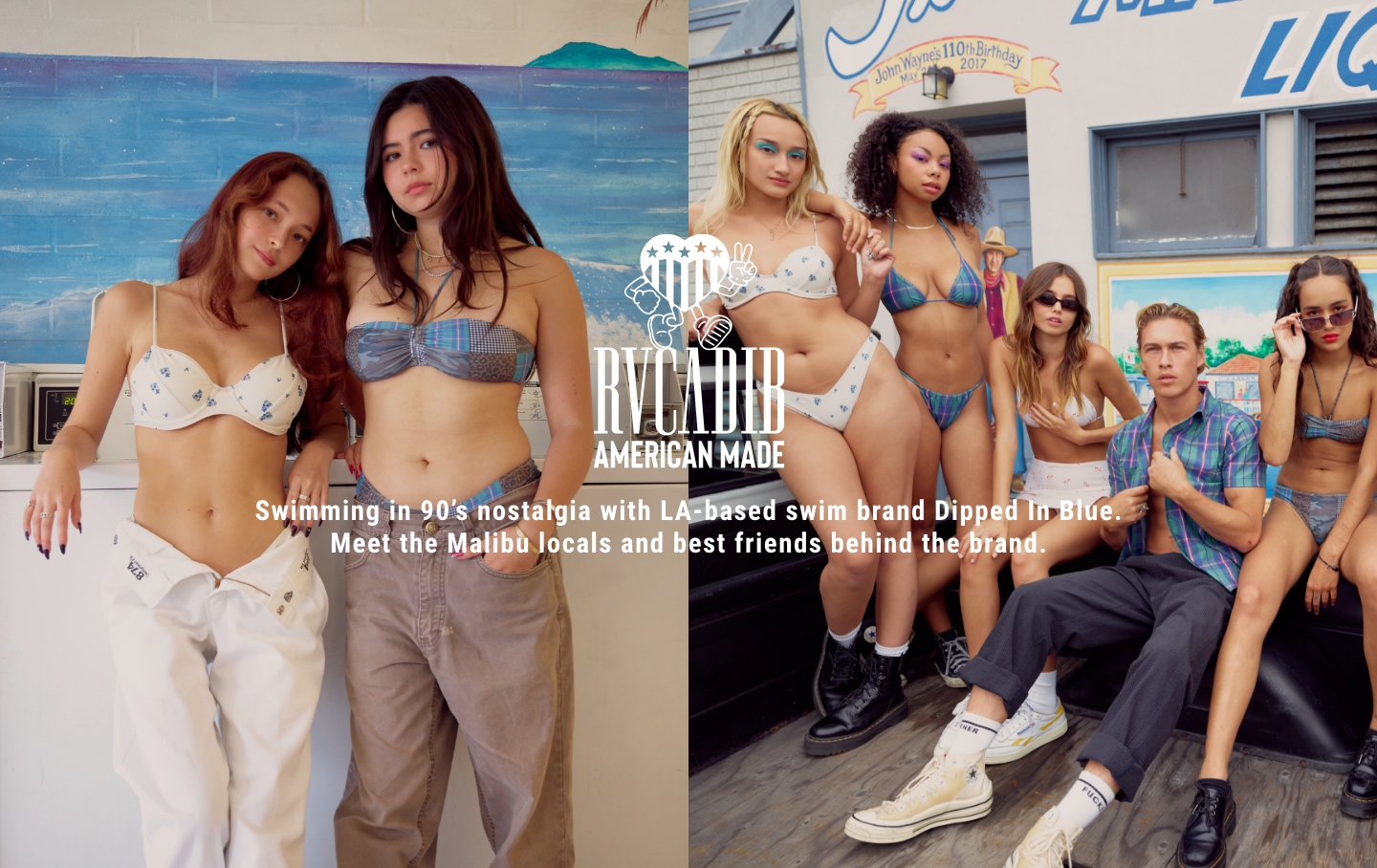 What was the inspiration for starting the brand?
The Girls: Growing up in a beach town, basically living in a bikini, we always dreamed of starting a brand. One of our biggest inspriations is Kate Moss and the 90's. When we were younger, we used to sit in bed and doodle until we found a way to incorprate styles of the past with a modern Malibu twist.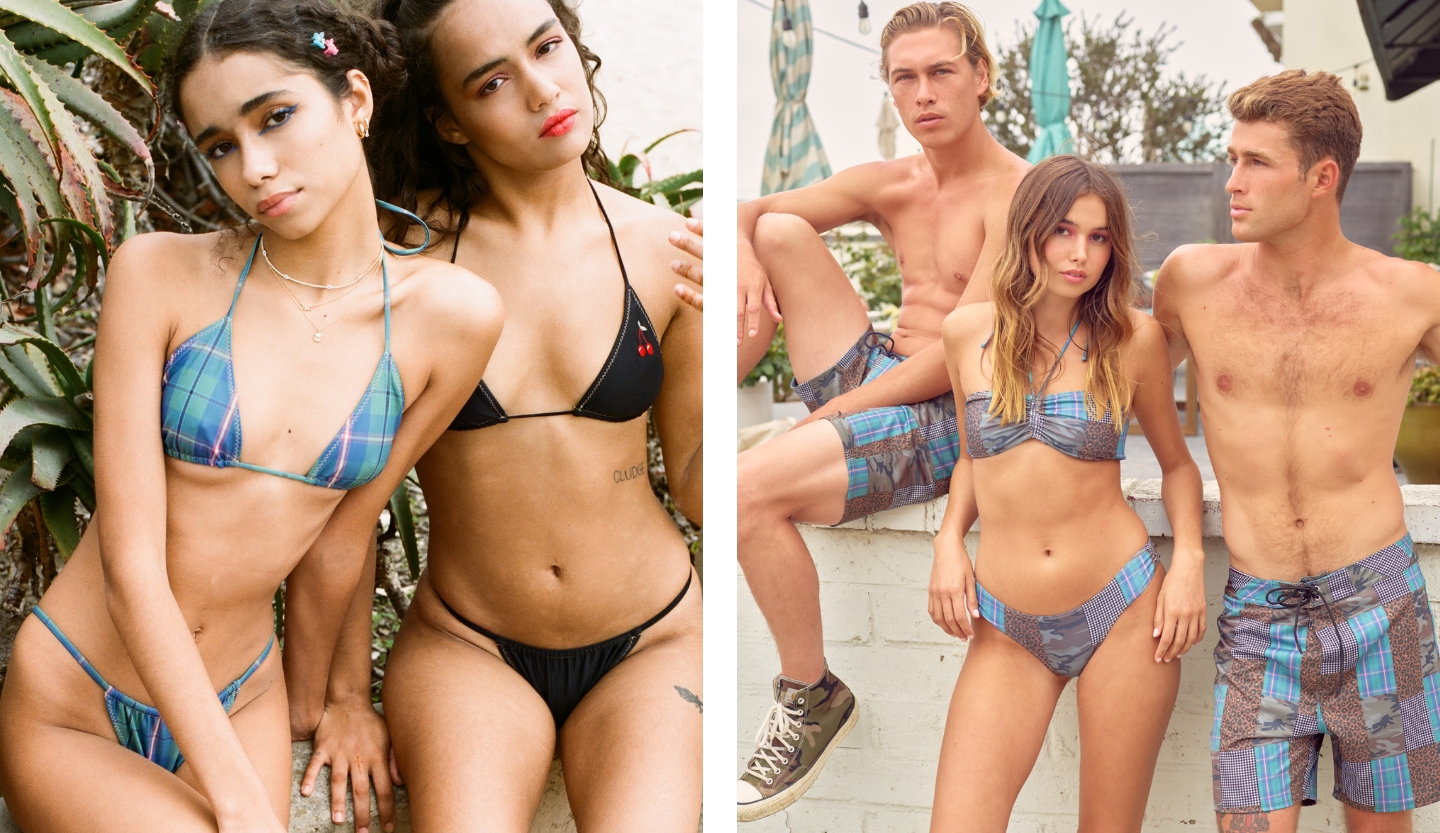 What kind of challenges have you faced?
The Girls: Since we currently live in New York and Dipped in Blue is Based in LA, one of the biggest challenges we face is balancing school, work and our social life. Of course, we'd rather be sitting with our team in person, but we really feel lucky/grateful to have a team that communicates virtually.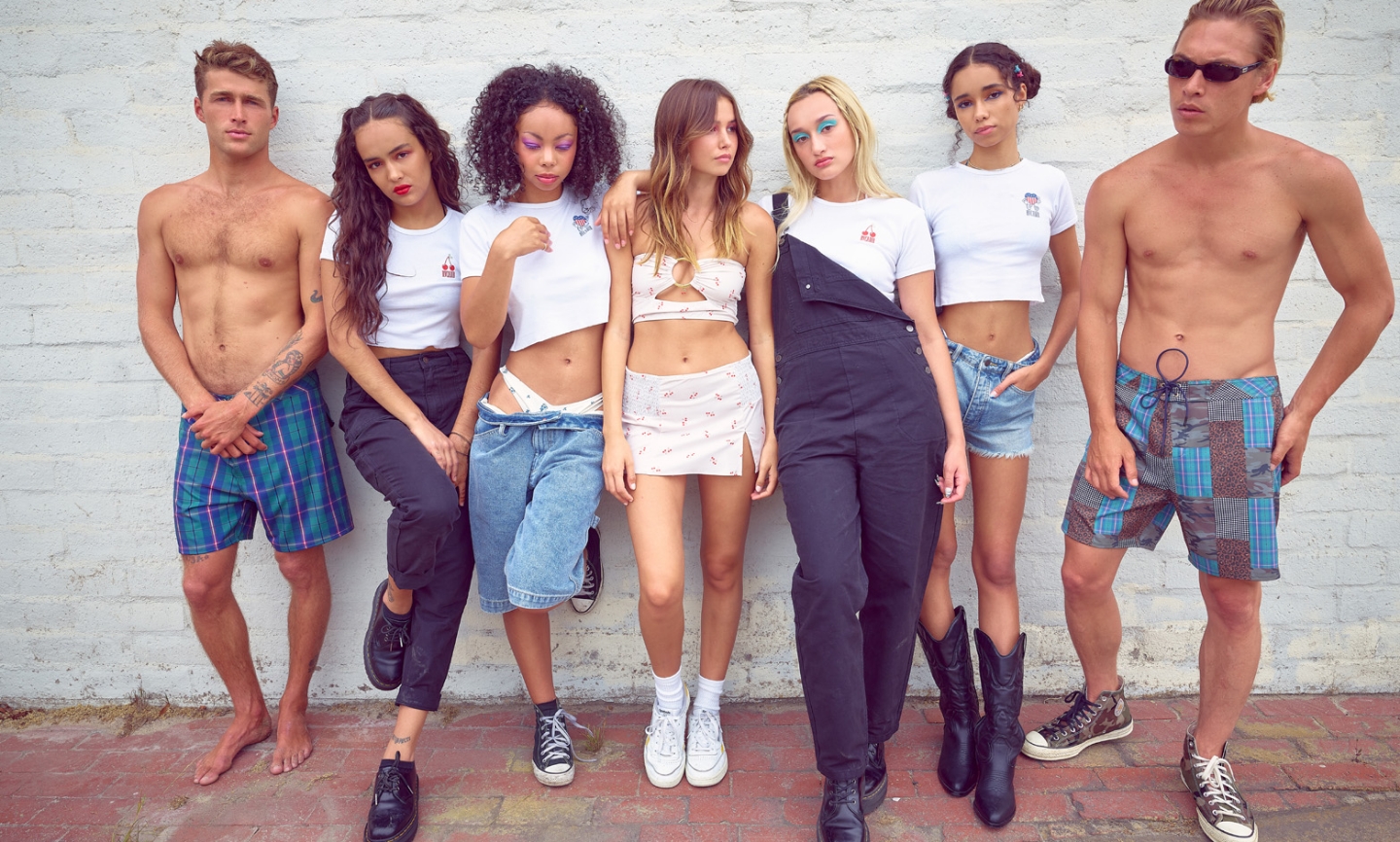 What are the highlight moments?
The Girls: Building relationships, planning photoshoots, being creative, growing the brand as a family. We're inspired to make everything feel like home: the lifestyle, aesthetics, and the people.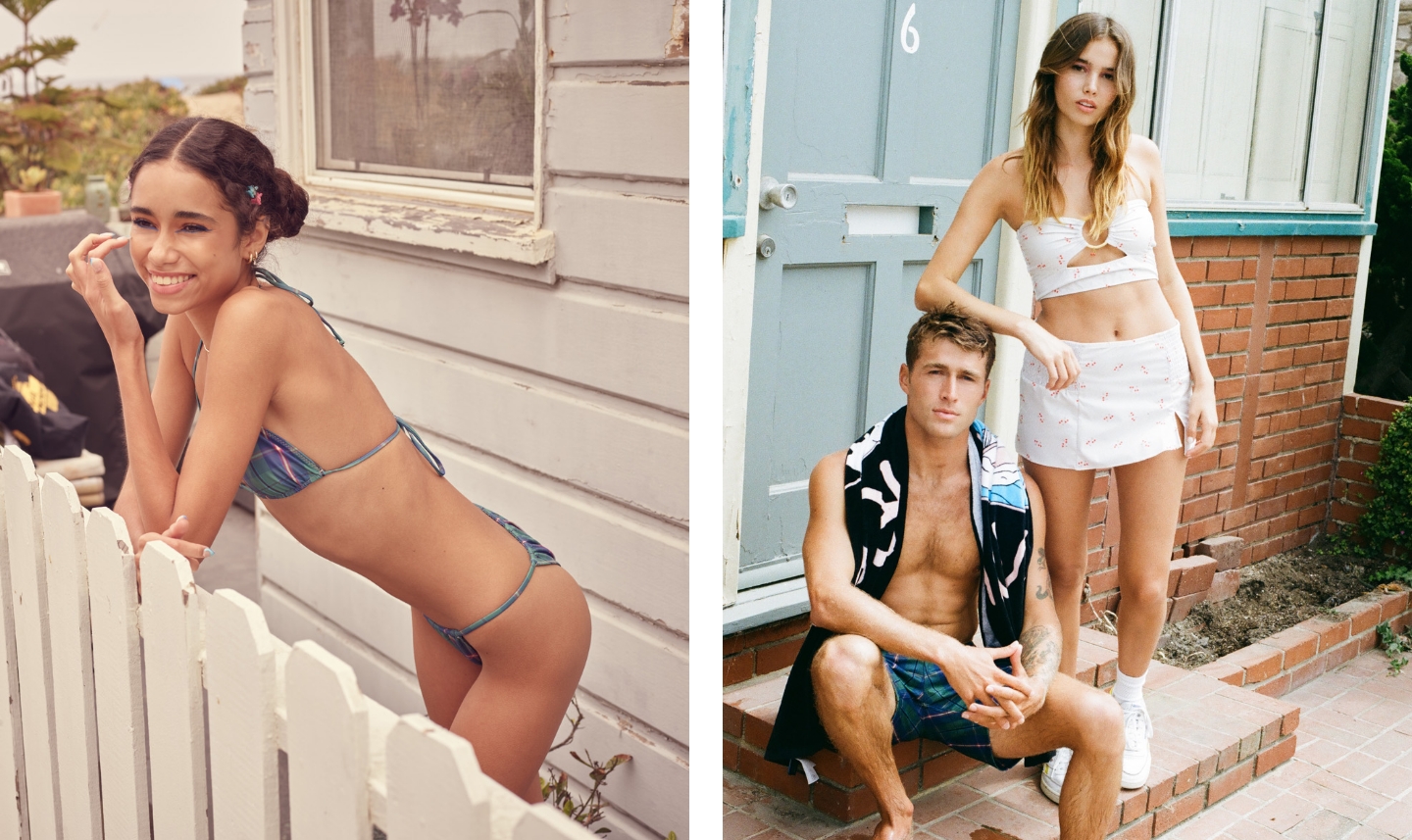 What inspires you two?
Kono: Pinterest, social media, and overall the kids and our friends we have grown up with.
Frankie: My Mom is my biggest inspiration, she had a bathing suit line in the '90s called Betengav, and one of her pieces inspired our "Bille" bottom, which is my ultimate fav.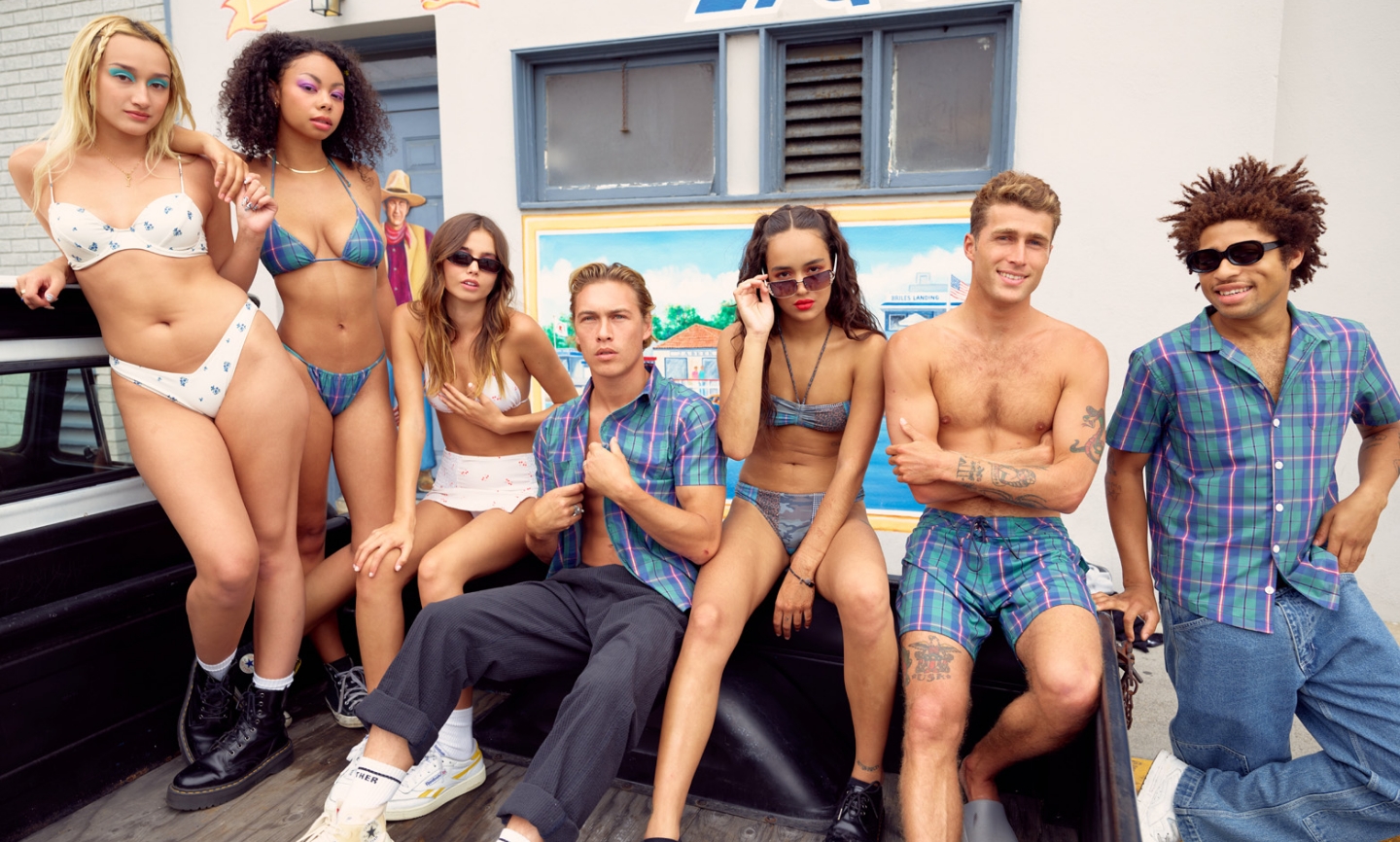 What are you excited about in the future?
The Girls: We are excited about future collaborations, expanding our creative style, building our brand, and growing our family.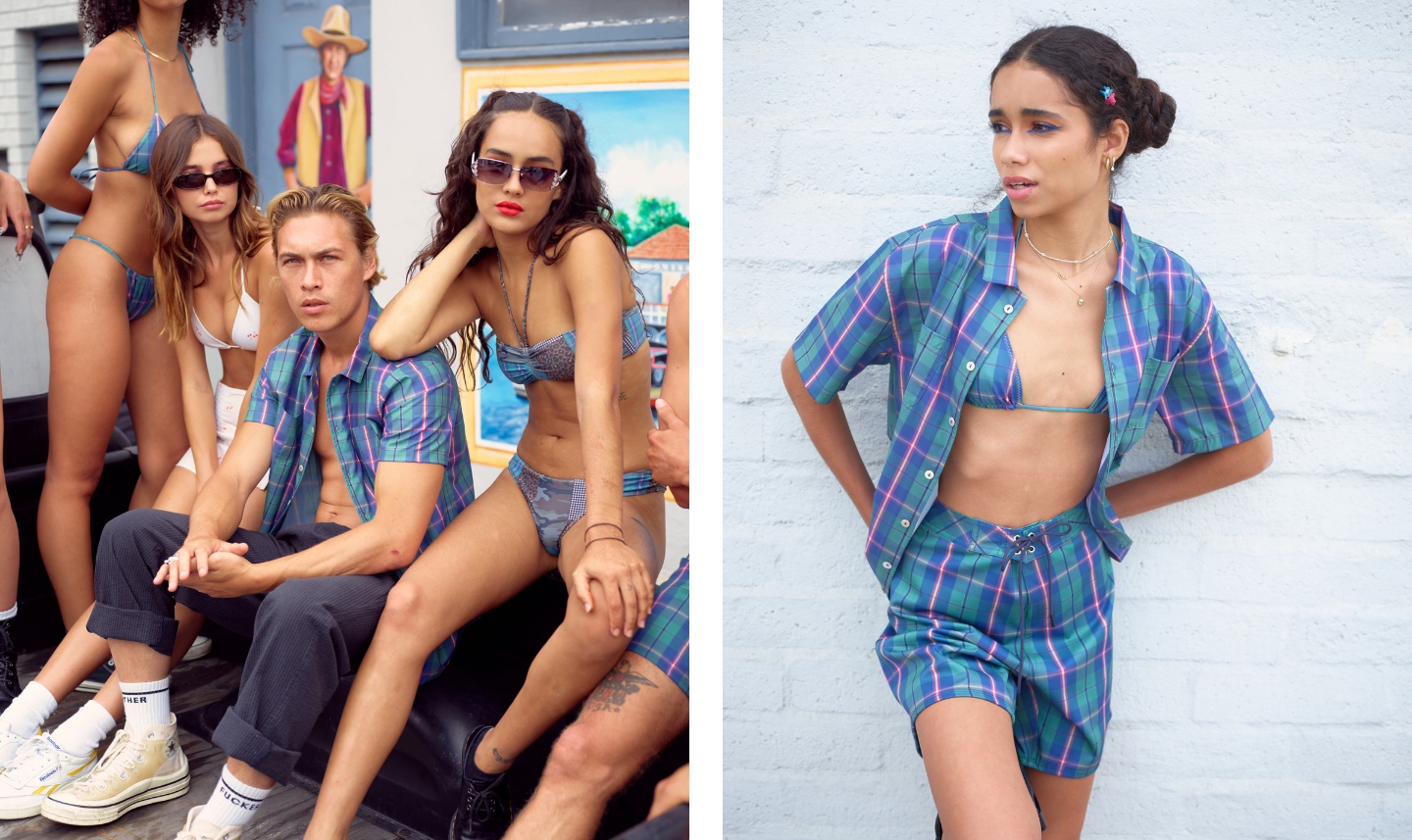 What do you ladies like about RVCA?
The Girls: We grew up with RVCA. We're both California-based and immersed in surf and skating, so naturally we grew up wearing the brand. So to put in one word, it has always just felt like home.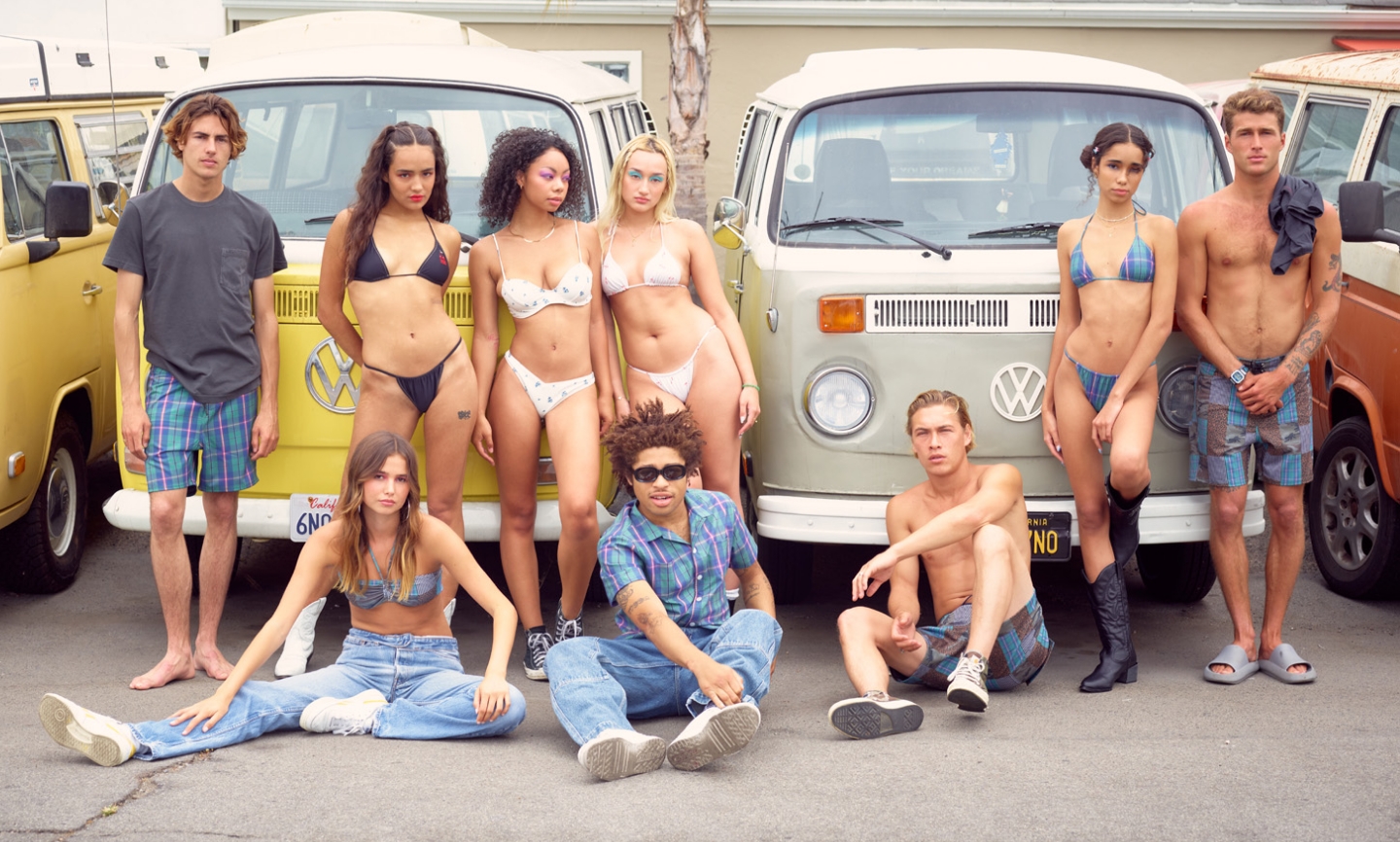 What are your favorite designs from this collection?
Frankie: Anything in the "Billie" set and the "Heartthrob".
Kono: I like the "Stefani Stella" set; the mixed pattern is a good showcase of what we love to do.
The Girls: But of course, we love the entire collection.