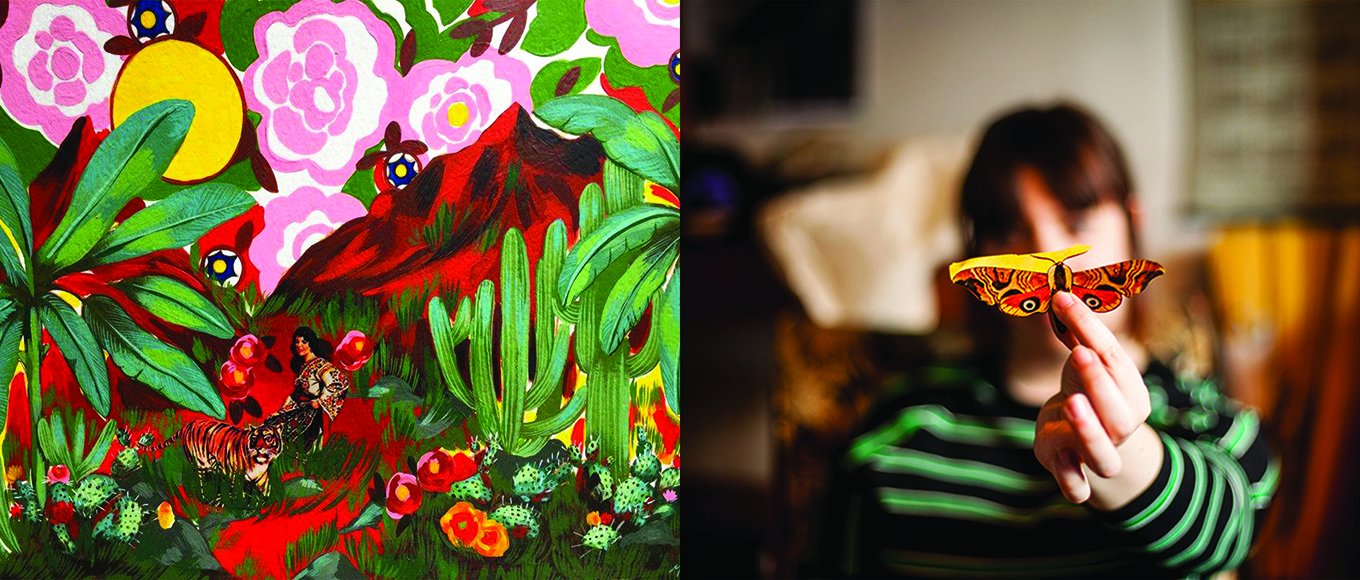 MEGAN WHITMARSH WAS BORN IN 1972 IN CAMBRIDGE, MASSACHUSETTS. SHE CURRENTLY LIVES AND WORKS IN LOS ANGELES. SHE CHARACTERIZES HER ARTISTIC PROCESSES; WHICH INCLUDE EMBROIDERY, DRAWING, STOP ACTION ANIMATION AND COMICS; AS A SLIGHTLY EVOLVED CONTINUATION OF THE CHILD'S CREATIVE PRACTICES.

PARTICULARLY EVIDENT IN LOS ANGELES ARE THE CONTRADICTIONS OF MODERN LIFE. IT HAS THE BEAUTY AND DRAMA OF NATURE EXISTING SIMULTANEOUSLY WITH RAMPANT DEVELOPMENT AND SEEDY CONCRETE WASTELANDS LITTERED WITH TRASH. THE ARTIST IS ATTEMPTING TO RECONCILE THE ATAXIA OF THIS MODERN WORLD WITH HER NATURALLY OPTIMISTIC VISION OF A FUTURE POPULATED BY SUPERNATURAL AND PRECIOUS THINGS. IN OTHER WORDS, SHE WANTS TO TRANSFORM THE MULTIPLICITY OF ORDINARY LIFE INTO MAGICAL YET ACCESSIBLE MOMENTS. SHE IS REPRESENTED BY NEW IMAGE ART GALLERY IN LA.
MEGAN WHITMARSH | ARTIST PROFILE
THIS GALLERY LOS ANGELES AND ENCASE VISIT ARTIST MEGAN WHITMARSH AT HER STUDIO.