20% off your order | Exclusive For RVCA Insiders
Sign In / Join Now

Free Shipping for Members (Or On Orders +$75)
Sign In / Join Now

50% off Select Hoodies | Online Exclusive
Shop Deals

Shop Now, Pay Later with Afterpay.
Everything You Need to Know About Compression Rashguards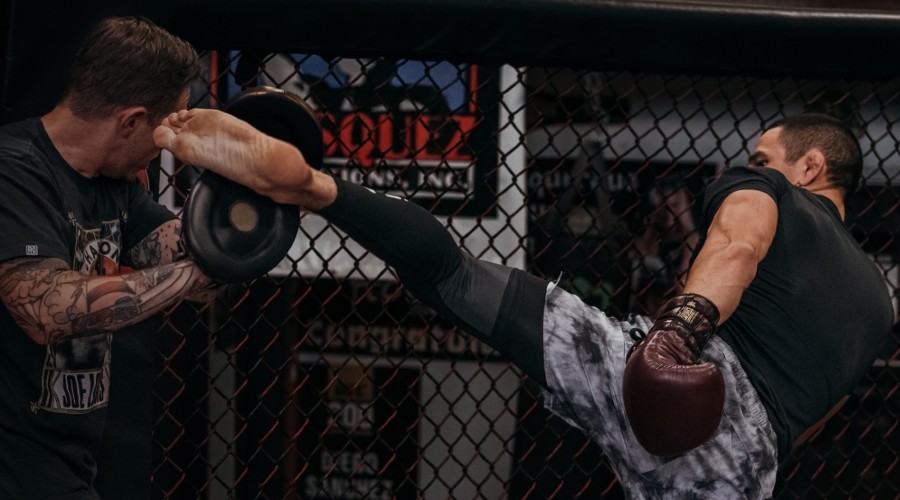 What are compression rashguards? Protective and compressive at the same time, compression rashguards are activewear that deliver comfortable coverage and performance-enhancing benefits to any activity, whether you're surfing, grappling or training for combat sports like MMA (Mixed Martial Arts) or Brazilian Jiu-Jitsu.
They're loaded with moisture-wicking and anti-odor technology, and offer breathability, durability and UV protection from the sun. Best of all, they come in a variety of styles to suit your needs.
What Is a Rash Guard?
A rashguard, sometimes called a swim shirt, is an article of clothing that guards against rash.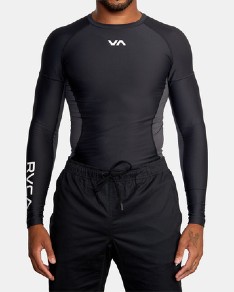 Rashguards provide protection for your skin and prevent rashes, sunburns and irritation during workouts. Rashguards are often made from lightweight, quick-drying and moisture-wicking materials that are highly durable. They were originally designed for surfing and are now used in a number of sports including grappling, wrestling, MMA and swimming.
Quality rashguards usually feature built-in UPF sun protection and anti-odor/microbial properties, and come in a variety of styles to match any workout routine.
Are Rash Guards and Compression Shirts the Same?
Although rashguards and compression shirts may appear the same and use similar fabrics, they each provide their own specific benefits. For instance, rashguards are primarily designed for skin protection whereas compression shirts are designed to increase performance, comfort and recovery. Compression rashguards combine all of these benefits in one.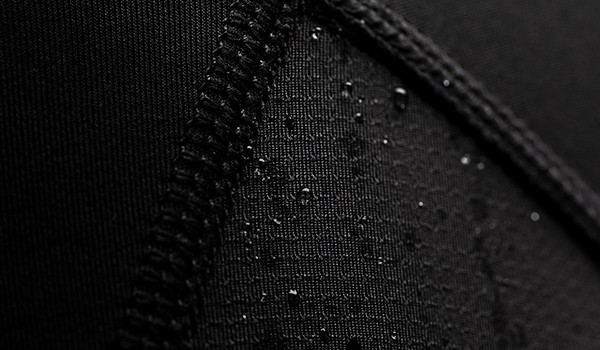 Compression Rash Guard Benefits
The main benefits of compression rashguards include:
Compression – Supports muscle recovery, increases blood flow and puts pressure on target areas to improve performance.
Moisture-Wicking – Wicks away sweat and keeps you dry to prevent chafing, irritation and rashes. In combat sports, moisture-wicking technology improves grip.
Durability – Feature strong, highly durable materials that withstand grappling and other strenuous MMA sports.
Breathability – Breathability in compression rashguards means your body stays cool and dry even when you work up a sweat.
UV Protection – Made with built-in UPF sun protection to protect your skin and your clothing from harmful UV rays.
Anti-Odor – Anti-Odor/Microbial technology prevents germs, odors and the buildup of bacteria, so your compression rashguard stays fresher for longer.
Read more on our "Compression Clothes Benefits" guide.
How To Choose a Compression Rash Guard
Choosing the right compression rashguard is easy once you know what to look for.
Sizing
Stick to your regular size when selecting compression rashguards and always consult a size chart if available. If you're advanced in a sport that requires a compression rashguard, try sizing down to increase benefits. If you're new to compression rashguards, size up or in-between sizes for more comfort.
Fit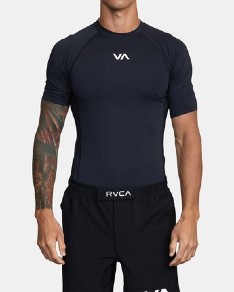 Fit is all about personal preference. Tighter-fitting compression rashguards increase pressure benefits and highlight the body's silhouette. Looser-fitting compression rashguards increase range of motion and comfort.
Sleeve Length
Sleeve length, like fit, is also all about preference. Long sleeves provide extended skin coverage and warmth, and are tighter in the core area, while short sleeves provide less coverage and target the chest.
Raglan sleeves, which look like baseball tee sleeves, are performance driven. Set-in sleeves, or regular sleeves, are comfort driven and offer a more casual look.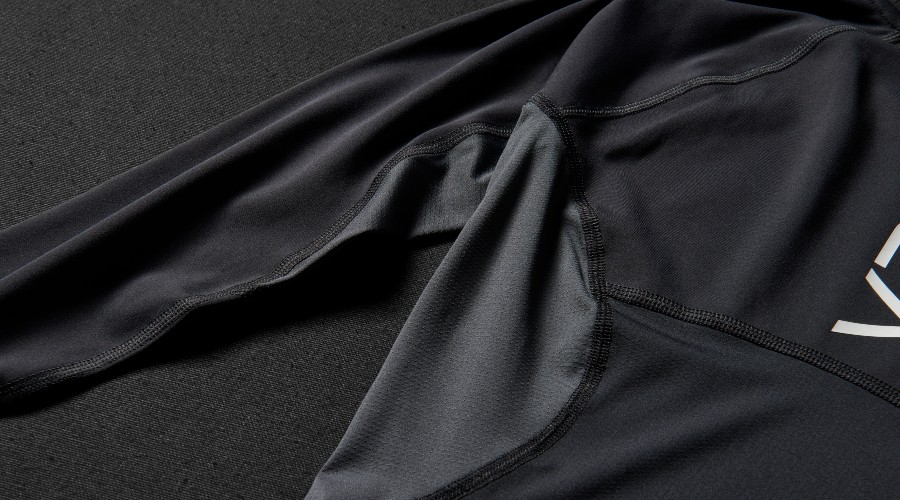 Seams & Stitching
Compression rashguards are constructed with flatlock stitching at the seams to reduce skin irritation and chafing and increase comfort and durability, which ultimately leads to a better, more focused workout experience.
Additional Features
Compression rashguards may also feature UV protection, key loops or pockets for your needs, or standout print designs and graphics for added style.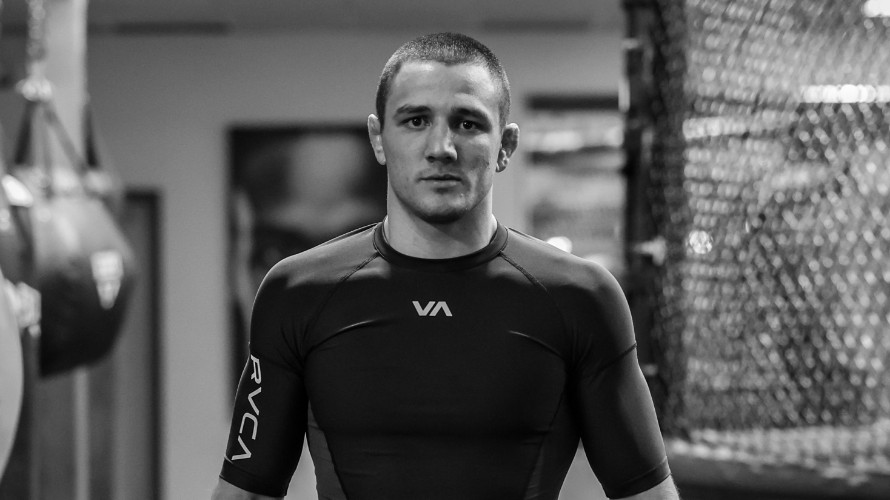 MMA Rash Guards
MMA and BJJ (Brazilian Jiu-Jitsu) rashguards are thicker, stronger and more resilient than average rashguards. Bjj rashguards prevent scrapes and skin burns and act as a base layer to protect your body during combat sports.
Now that you know about compression rashguards, you can pick the perfect fit and level up your workout.
Related Guides
Moisture Wicking Clothing Benefits
How To Care for Your Workout Clothes
How To Choose Compression Clothes