20% off your order | Exclusive For RVCA Insiders
Sign In / Join Now

Free Shipping for Members (Or On Orders +$75)
Sign In / Join Now

50% off Select Hoodies | Online Exclusive
Shop Deals

Shop Now, Pay Later with Afterpay.
How To Choose MMA Fight Shorts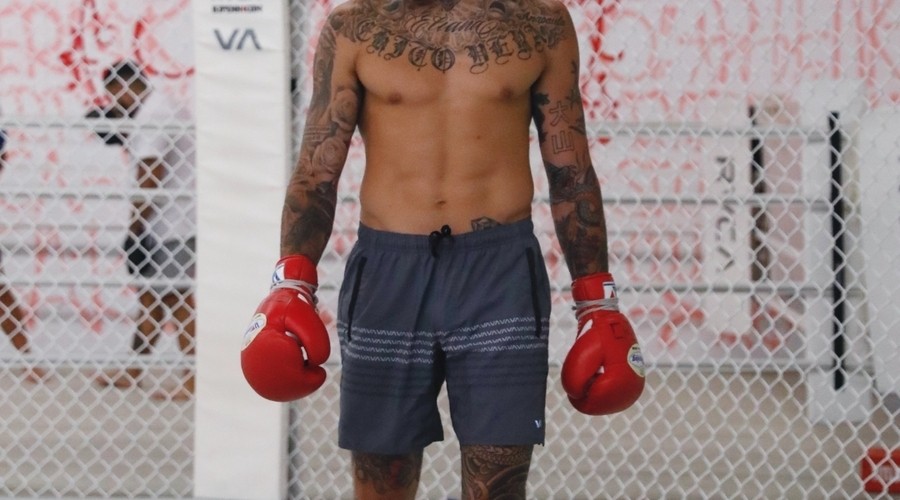 When you're in the middle of your combat sports training or competition, the last thing you want on your mind is your gear. It should work with you, enhance your speed and flexibility, and make you feel confident on the mat. Choosing fighting shorts that are comfortable and fit correctly can be just as important to your performance as the hours of training you put in at the gym. In this article, we'll discuss what to look for when deciding on a new pair of fight shorts.
Types of Fighting Shorts
There are various types of MMA shorts, each with their own advantages and disadvantages. As you determine what works best for your fighting and training style, consider your needs for movement, breathability, coverage, and range of mobility.
Gladiator Shorts
Gladiator-cut fighting shorts offer total flexibility and range of motion. These shorts typically reach mid-thigh and are cut with a slit in the sides, allowing athletes to stretch their knees and legs above their heads when necessary. Because of their looser style, fighters often pair them with compression shorts for added support and coverage, while others forgo the outer layer completely and just wear compression shorts.
Grappling Shorts
Grappling shorts are often worn as BJJ shorts in contexts where a traditional gi is not required. These shorts are cut above the knee or higher for free motion. Unlike running shorts which may have a similar cut, grappling shorts are pocketless and zipperless to avoid unnecessary catching during combat. Because of their ties to jiu jitsu, these shorts are often a go-to choice for fighters with a grappling style rooted in that discipline.
Compression Shorts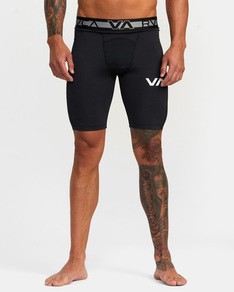 Some fighters prefer not to have any excess fabric that might restrict movement. These athletes choose fighting shorts that are tight and form-fitting, like compression shorts. Compression gear is noted for its ability to keep muscles warmer, wick sweat, and provide support. Some fighters prefer to wear MMA shorts with a bit more coverage, but compression shorts are the ideal choice for those wanting to eliminate excess fabric.
Check out our guide on "How To Choose Compression Shorts" for more info.
Muay Thai Shorts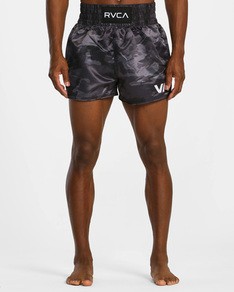 Muay Thai shorts are among the shortest cut of fight shorts. They often resemble the shorts from boxing matches but have a slimmer, shorter cut that allows for a greater range of motion.
When choosing Muay Thai shorts, it's important to size carefully. Oversized MMA shorts in this style can restrict movement or even tear when they catch during a hold or move.
Board Shorts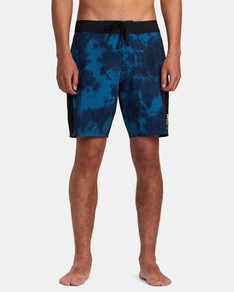 Board shorts have their roots in surfing, but the style has also made its way into combat sports. When choosing board shorts for training, avoid button closure pockets or metal fastening. Instead, look for a pair that are pocketless or have seamless zip pockets. MMA or JJ-specific board shorts feature a slim, mid-length cut and breathable materials which allow for comfortable movement.
Elastic Waist Shorts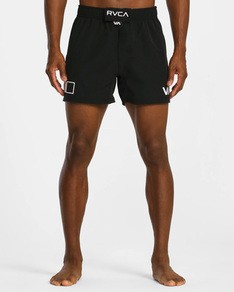 Shorts with elastic waists are preferred for MMA and combat sports training. Elastic waists allow you to size appropriately and are less likely to slip or bunch amid holds or moves.
You can use more traditional workout shorts for cardio and non-grappling training days. Find the right pair of training shorts with our comprehensive guide on "How To Choose Workout Shorts".
Hybrid Shorts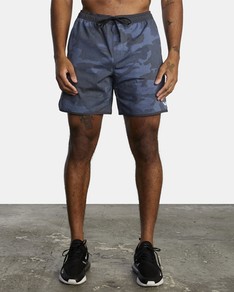 Hybrid shorts feature a combination of several designs. They might retain the cut of Muay Thai shorts but have the slit from gladiator shorts, or you might see grappling shorts with the feel of board shorts. When choosing a hybrid style, attention to sizing and materials is vital to ensure you get features that enhance your training.
2-in-1 Shorts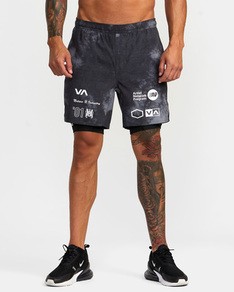 2-in-1 shorts feature both an outer layer short combined with a compression inner. These shorts have the advantage of combining both layers for ease of use, care, and sizing. For some, however, the 2-in-1 style might lack the versatility that separate layers can offer.
No-Gi Jiu Jitsu Shorts
Some jiu jitsu settings, particularly during practice and training, are "No-Gi" – meaning the traditional jiu jitsu robe isn't required. Athletes can choose a short with ease of motion and breathability in these settings. Grappling shorts are a common choice.
Women's Fight Shorts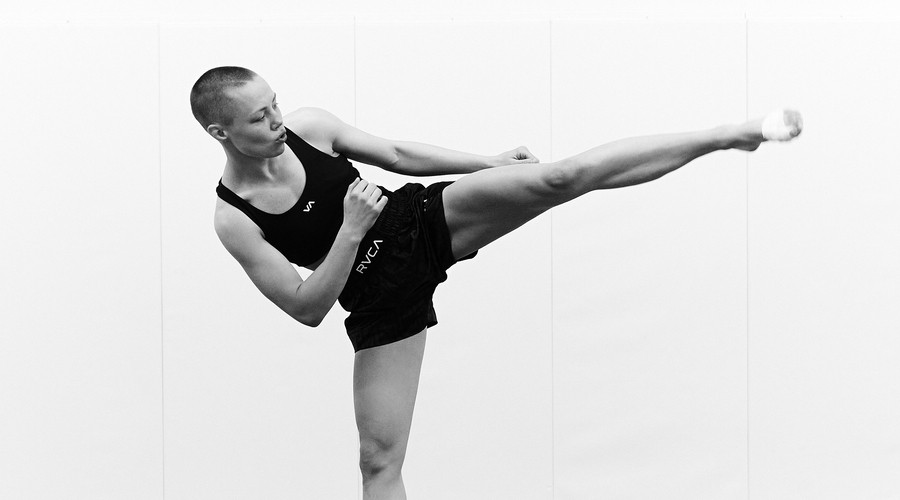 Female fighters can choose from the same styles as male fighters. When searching for a fit that suits your training and fighting style, women's sizing can ensure you get a fit that enables you to train with confidence. Women's sizing often comes in smaller waist options and shorter inseams due to a generally smaller build and can sometimes be found in:
Gladiator shorts
Grappling shorts
Compression shorts
Muay Thai shorts
Board shorts
Elastic waist shorts
Hybrid shorts
2-in-1 shorts
No-Gi jiu jitsu shorts
Quality
The quality of your MMA fight shorts is as important as the style you choose. Consider materials and additional features that ensure your pair of fight shorts are as comfortable and durable as possible.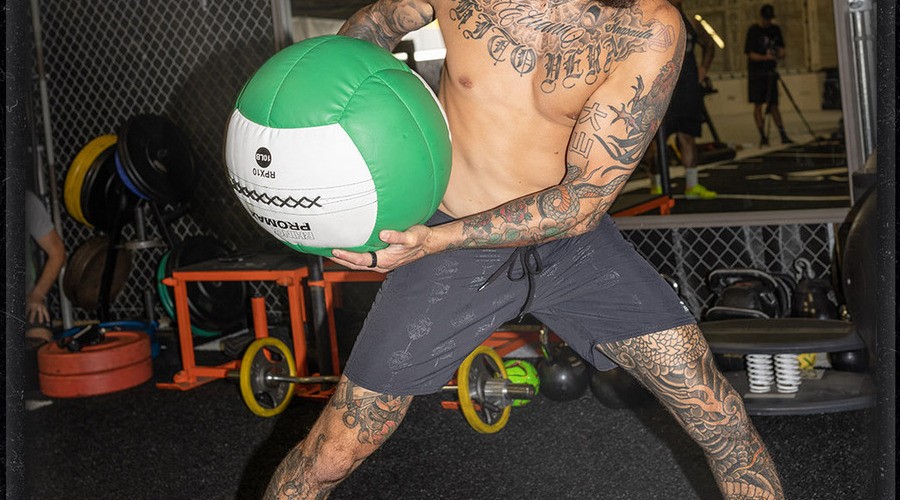 Materials
Polyester – Polyester is noted for its durability, breathability and moisture-wicking properties, but depending on fabric construction, may not be as flexible as nylon.
Nylon – Nylon is noted for being lightweight, strong and flexible, however, isn't as abrasion-resistant as polyester.
Spandex and Lycra – Spandex and Lycra are known for their flexibility and shape retention. Depending on their combination with other materials, however, they can sometimes retain moisture and stick to the body.
Microfiber – Microfiber is a type of fabric construction that is noted for its moisture-wicking qualities, but can feel less smooth on the skin.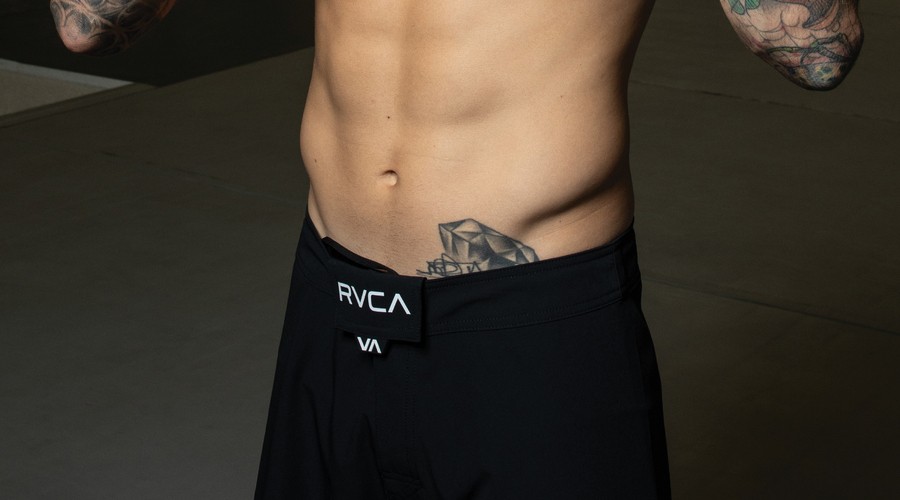 Additional Features
Construction: Shorts with loose or hanging features like pockets, zippers, or ties can make them easy to grab or snag – potentially causing injury to you or your opponent. Choose streamline styles or shorts specifically for MMA to ensure your pair is constructed for physicality.
Reinforced Seams: Reinforced seams, double-stitched seams, and even internal seams will withstand stretch and ensure your shorts will hold up when grabbed. The strength of the seams creates a longer life for your fight shorts.
Split Seams: Split seams are a feature of many different styles of fight shorts. These seams offer the coverage of more traditional shorts but the range of motion that comes from a much shorter cut. Athletes whose style features elements of kickboxing and grappling often favor shorts with split seams.
Anti-Slip Waistband: Waistbands that keep shorts in place are essential to retaining the support and comfort of your gear. The last thing you want to worry about is your shorts falling or riding up.
Moisture-Wicking: Moisture-wicking features let you train longer without chafing or irritation due to sweat build-up.
Anti-Microbial: BJJ and MMA gear are often designed to protect athletes from exposure to bacteria that can thrive on the mat. Anti-Microbial features can help keep fabrics fresher for longer.
Care: Not only will proper care ensure that you minimize exposure to bacteria, but following the care instructions on your shorts, washing immediately after training, and working to eliminate stains can all lengthen the life of your fight shorts.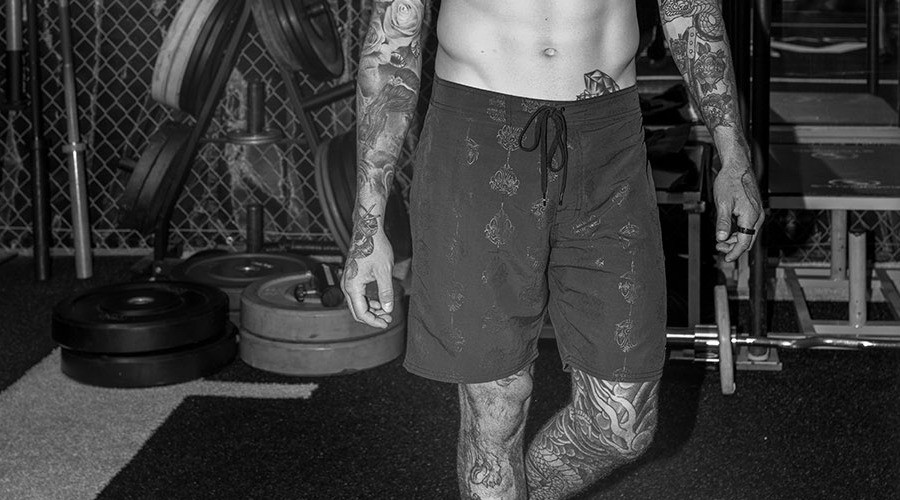 How Fight Shorts Should Fit
Finding shorts with the right fit helps ensure maximum comfort and range of motion while you're on the mat.
Compression Shorts
The fit of your compression shorts should be form-fitting without digging in at the waistband or leg seams. Compression shorts vary in length – some come to nearly the knee and cover the full thigh, while others come to the mid-thigh. Compression shorts that are too big lack support and are prone to slipping.
Other Shorts
For other types of MMA shorts, a proper fit ensures they won't restrict movement or cause injury. Most styles of fighting shorts come to mid-thigh. They never extend below the knee as this will limit the range of motion and add excess fabric that's easy to grab. Shorts that are too small can ride up and cause discomfort, odd bunching, or even tear – all of which can cause distractions while training or competing.
Design Features
Cut, fit, and material aren't the only features to consider when choosing your MMA shorts. Extra detail to colors, prints, and artwork can take your style beyond utilitarian and elevate your fight shorts to the next level.
Colors and Prints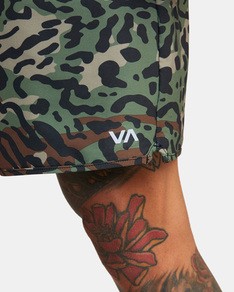 Colors and prints allow you to individualize your look for training and fights. Bright, bold colors make you stand out, while patterns add a unique element.
Artwork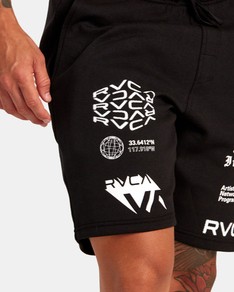 Artwork can show your respect and allegiance to various MMA styles, traditions, and camps. Some artwork mimics the patches of the Jiu Jitsu gi, while others might combine a style that gives your shorts a unique vibe.
What To Avoid in MMA Shorts
Just as paying attention to the right features is important, so is paying attention to the wrong ones. Knowing what to avoid in your fighting shorts can help prevent injury and provide optimum performance.
Too Long
Shorts that are too long have a couple of distinct disadvantages. The added material makes you much easier to grab, hold, and manipulate and can also restrict your movement, catch while transitioning, or even tear. Keep your fight shorts shorter to allow free movement.
Too Much Padding
While MMA shorts with heavy padding might seem like they would protect you, the opposite can be true. The added bulk can make you less mobile and more of a target. The restriction of movement also makes it harder to escape from your opponent's hold. Lightweight fabrics that fit your body allow you to be quick and agile, keeping you safe.
Not Enough Coverage
While shorts that are too long can restrict movement, being covered is also essential to your protection. Holds and strikes can lead to scratches and bruises, and keeping yourself covered minimizes the opportunities for these mishaps.
Bulky Pockets
For non-grappling scenarios, the streamlined pockets in some athletic shorts are okay. However, it's essential to consider that in combat scenarios, pockets can lead to injury, as athletes can get their fingers caught in them.
Zippers
Like pockets, zippers can also be a recipe for injury. Depending on your setting, you might not even be allowed to train in shorts that have zippers.
The aspects of training and MMA competition that make it compelling – quickness, agility, responsiveness – are the same factors to consider when choosing your MMA fight shorts. Select the cut, fit, and materials that make you feel confident in your training and focused on your next move.
Related Guides
Moisture Wicking Clothing Benefits
How To Care for Your Workout Clothes
How To Choose Compression Rashguards
How To Choose Compression Shorts
How To Choose Compression Clothes