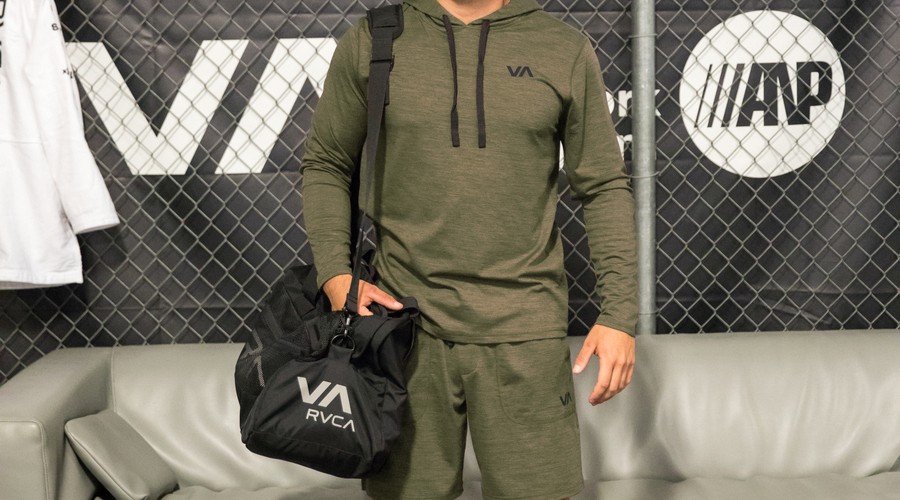 Never miss a good session in the gym by preparing your workout bag in advance. Here's a comprehensive guide on what to bring to the gym, including workout clothes, toiletries and gym bag accessories.
Gym Bag
Gym bags come in all shapes and sizes – the right style for you depends on how much you're carrying. Make sure the bag you choose is durable, has plenty of space for your gear, and is easy to clean.
Workout Duffle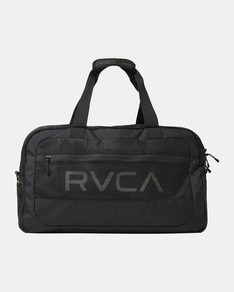 A workout duffle with straps for carrying by hand is a great choice for traveling short distances, like to and from your car. Even if you're only carrying a few things, consider a bag with a shoe compartment to keep your sneakers separate from the rest of your gear.
Sport Backpack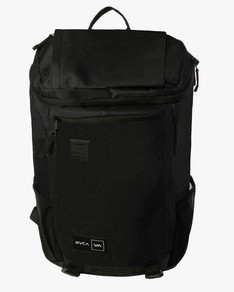 If you have to walk or use public transport, a sports backpack is a solid choice for carrying gym essentials. Using a backpack keeps your hands free.
Gym Tote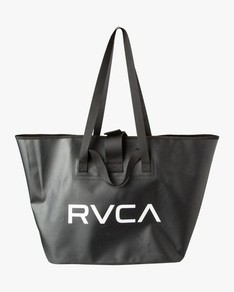 A gym tote is a good option if you don't have much gear to carry. It's more manageable than a full-size duffle bag because of its simple design.
Fanny Pack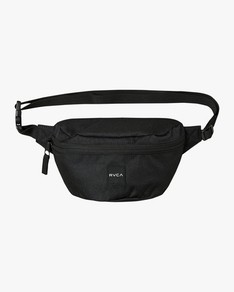 Fanny packs are made for essentials only, or to keep in your gym bag for quick stops elsewhere.
Workout Shoes
Designated workout shoes will help you get the most of your gym session and protect you from injury, too. They're designed to support your body at an angle that reduces strain on your joints and optimizes your range of motion. While the right shoes are activity-specific, quality gym shoes of any kind share some general characteristics.
What Features To Look For in Sneakers:
Cushioning for shock absorption
Lightweight, breathable materials
Strong lateral support
Low profile shape
Workout Clothes
Workout clothes should be comfortable, breathable, and made from sweat-wicking fabric. Consider stretchy materials that provide support in the places your body needs it.
Workout Tops
Workout tops include t-shirts, sports bras, tank tops, and sweatshirts. Choose a top that's appropriate for the season. In hot weather, you'll want something that lets your skin breathe. In cooler temperatures, you may want to throw a sweatshirt over a t-shirt – at least until you're warmed up.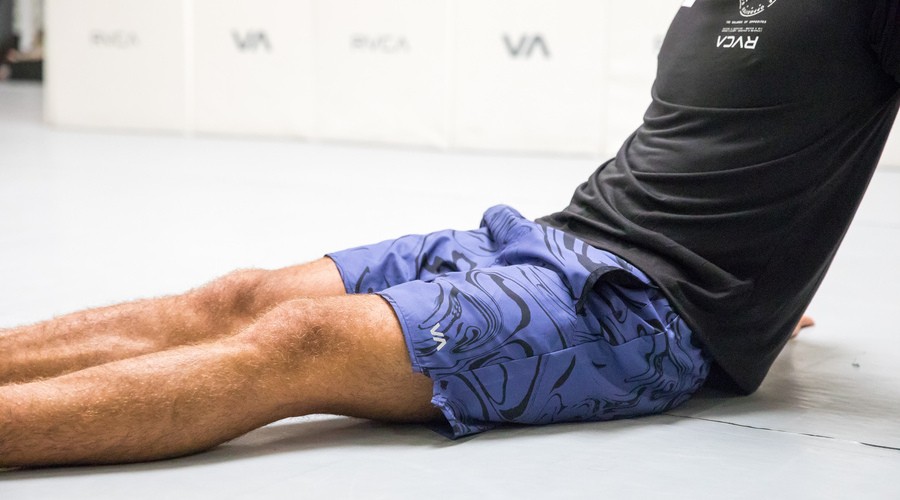 SHOP MEN'S WORKOUT TOPS SHOP WOMEN'S WORKOUT TOPS
Compression clothing is a great choice for many athletes because the fabric is moisture-wicking and comfortable. There are a number of other benefits associated with compression clothing, including improved muscle recovery and enhanced performance. For more information, check out our guide on "Compression Clothing Benefits."
Workout Bottoms
Opt for comfortable workout bottoms that won't restrict your range of motion. Leggings, shorts, and sweatpants are all popular choices depending on your activity. Don't choose clothing that might get in the way of what you're doing – like wide-legged pants that could get tangled up during jiu jitsu.
SHOP MEN'S WORKOUT PANTS SHOP WOMEN'S WORKOUT BOTTOMS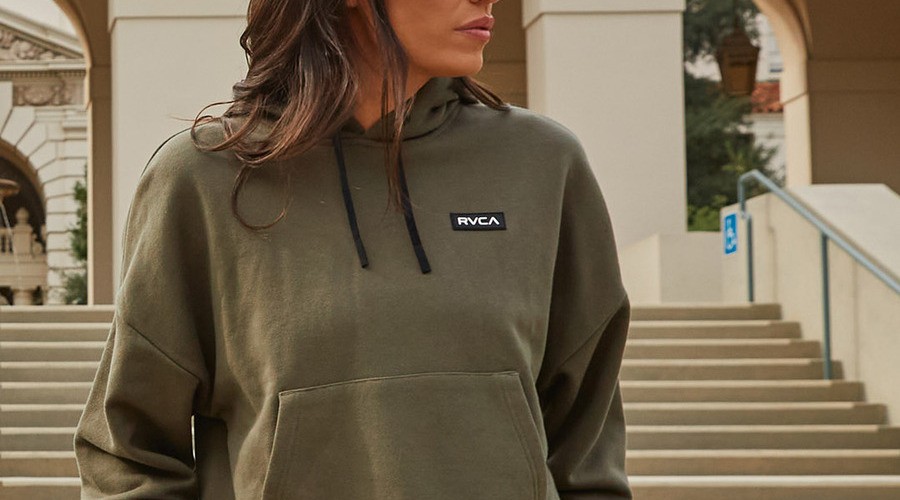 Workout Jacket
For commuting to and from the gym in cooler temperatures, wearing a workout jacket over your top is a good way to stay warm. Look for a track jacket with chest and side pockets for stashing small essentials.
SHOP MEN'S WORKOUT HOODIES SHOP WOMEN'S WORKOUT HOODIES
Underwear (& Bra)
Comfort is key when it comes to what you wear under your workout clothes. Opt for workout underwear and sports bras made from a breathable, comfortable fabric. If they're too tight, you may risk chafing, and if they're too loose, you might not get the support you need. When choosing a sports bra, pick something that's supportive enough for your chest size and activity type.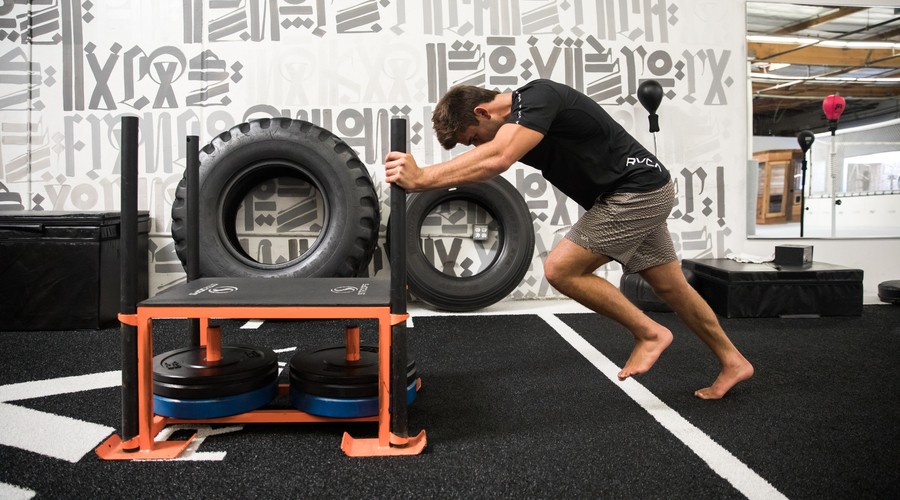 Socks
Workout socks should fit comfortably – snug but not too tight, or they could cause blisters. Compression socks are a popular choice because they increase blood circulation and support muscle recovery. Some athletes like socks with extra cushioning for high-impact activities, like doing burpees or jump roping.
Sport-Specific Gear
Contact sports require sport-specific gear for performance enhancement and body protection. In jiu jitsu, athletes wear a jacket and pants set called a gi. A gi is made from a tough, durable fabric that makes it difficult for an opponent to get a hold of you by your clothing.
Mouth guards made from rubber or a thermoplastic material protect your teeth during sparring or rolling matches, while ear guards are useful for preventing cauliflower ear. Knee and shin pads protect your legs and prevent mat burn.
Protective cups – also called groin protectors – keep us safe from an opponent's accidental foot, hand, or knee. Things to consider when choosing a cup include fit, size, and desired amount of protection.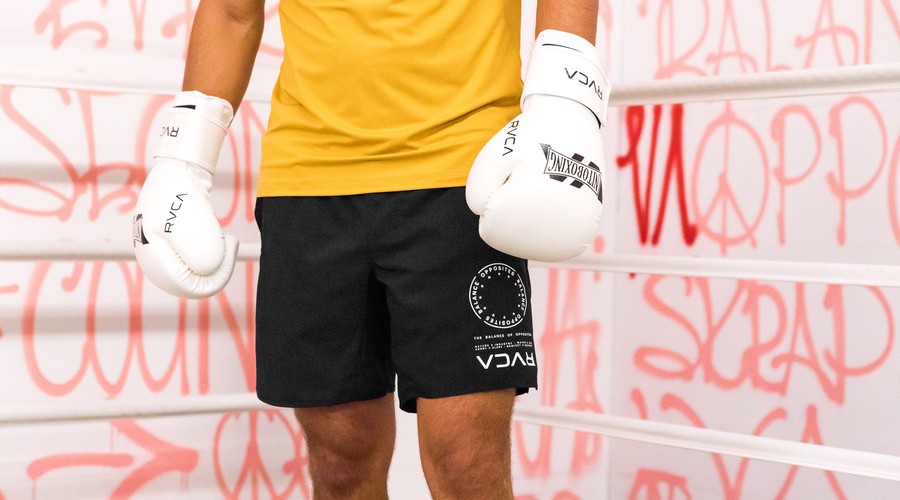 Wearing boxing gloves when you're training on a bag or sparring helps keep your hands and wrists in optimal condition. They function by compressing upon impact and reducing and absorbing shock.
In addition to keeping your body cool and comfortable during movement, the best workout clothes can help enhance your performance and speed up your recovery. For a more in-depth look on clothing features, check out "How To Choose Workout Clothes."
Water Bottle
Staying hydrated is essential to any workout and keeping a quality water bottle in your gym bag is the best way to keep water on-hand. Opt for a leak-proof water bottle with a handle that makes it easy to tote around. You want something that's durable and won't shatter if accidentally dropped – stainless steel or reusable/recycled plastic are ideal choices.
Towel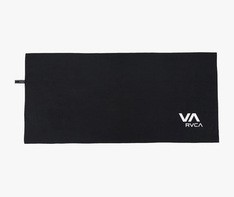 A workout towel is nice to have for wiping sweat from your eyes during a workout, drying your hands before lifting weights, and wiping down equipment after use. Smaller sizes are more practical for carrying around at the gym, while larger sizes are good to keep in your locker if you plan to shower after your session.
Earphones
Many athletes enjoy listening to music or podcasts during a workout. When choosing a pair of earphones, consider comfort, how well they stay on your ears while you're moving around, and the advantages of going cordless. Headphones also come in cordless, Bluetooth options.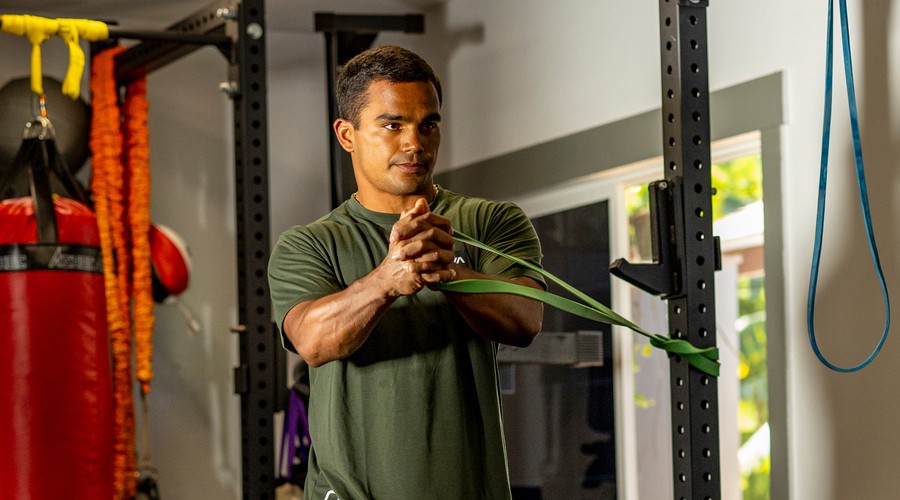 Workout Gloves/Wrist Wraps
Wearing workout gloves and wrist wraps when you're training on a bag helps prevent hyperextension and supports joint mobility.
Dirty Laundry/Shoe Bag
If your gym bag doesn't contain a separate dirty laundry or shoe compartment, you can improvise. Keep a separate mesh bag for sweaty gym clothes on hand to stash them when you're done with your workout. A reusable plastic bag works just fine for sneakers.
Toiletries
Getting sweaty is a sign of a good workout and many people opt to shower at the gym. Here are gym shower essentials to pack in your workout bag:
Towel
Slides or flip-flops (to wear while showering)
Shampoo & conditioner
Deodorant
Hand sanitizer
Moisturizer
Mini first aid kit
Pain relief rub
Added gym essentials for women:
Makeup removing wipes
Period products (tampons, pads, menstrual cup)
Hair ties
Hairbrush
Blow dryer
Lock
If your gym doesn't have electronic keyless lockers, make sure to bring a lock to keep your personal items safe. They come in a ton of styles and designs, and there are even Bluetooth and fingerprint-reading options.
Portable Charger
Avoid a dying phone battery or Bluetooth earbuds by stashing a portable charger in your gym bag. They're relatively inexpensive and some are small enough to carry in your pocket.
Mini Umbrella
Avoid getting wet when you're on your way to the gym or post-workout by keeping a mini umbrella in your gym bag regardless of the forecast.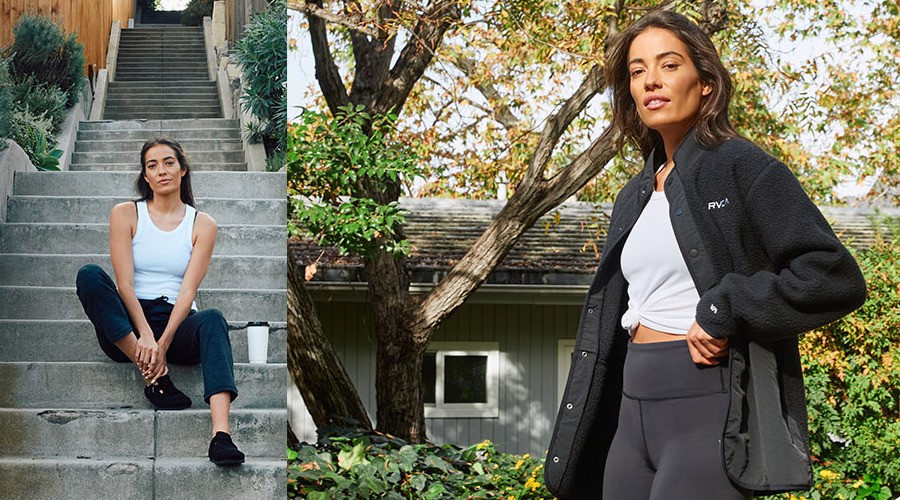 Fitness Log/Plan
Using a fitness log is a great way to track your progress and stay motivated. Don't forget to pack something to write with, too.
Massage Ball
A massage ball is a helpful post-workout recovery tool for relieving sore muscles and improving circulation.
Snacks
If you're running low on fuel, it's hard to perform at your best. Avoid the crash by keeping energy-dense snacks on hand, like protein bars or mixed nuts.
Now you know what you need to pack to bring to the gym. If you're always prepared, you're more likely to make it to workouts and see performance improvements.
Related Guides
Moisture Wicking Clothing Benefits
How To Care for Your Workout Clothes
How To Choose Compression Rashguards
How To Choose Compression Shorts
How To Choose Compression Clothes