How To Choose Compression Shorts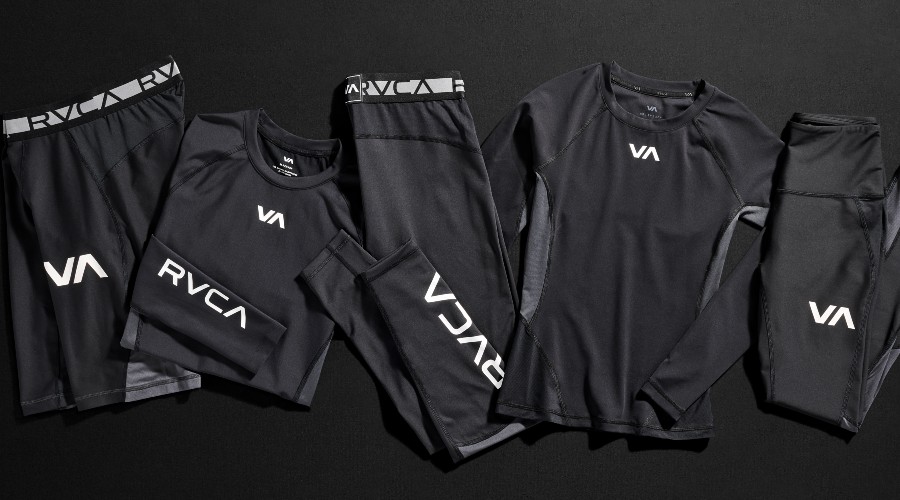 Compression clothing offers a variety of benefits to improve your workout. Discover how to elevate your performance by choosing the perfect compression shorts based on your individual needs.
What Are Compression Shorts?
Made from stretchy, lightweight, breathable materials, compression shorts are performance-enhancing exercise shorts with compression technology that targets the quads, glutes and hamstrings. Compression shorts wick moisture and prevent chafing, skin irritation, and odor, keeping you dry and comfortable.
What Materials Are Compression Shorts Made Of?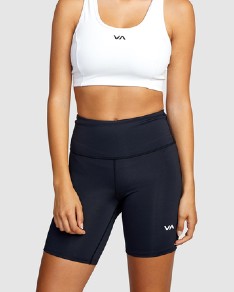 Lightweight and moisture-wicking, compression shorts are made from stretchy fabric blends that include polyester, spandex, nylon, lycra and elastane.
The elastic nature of these fabrics provides ultimate comfort that doesn't compromise durability. They're also lightweight and allow for a wide range of motion, stretching up to 5 times their original size while returning to their original shape.
Shorts Benefits
The main benefits of compression shorts include:
Moisture-Wicking – Wicks away moisture and sweat to keep you dry and comfortable.
Anti-Chafing – Flatlock stitched seams prevent chafing and skin irritation.
Compression – Supports muscle recovery and blood flow to enhance performance.
Reduced Drag – Smooth, second-skin design improves aerodynamics.
Supported Joint Movement – Protects joints and promotes range of motion.
Read more about the "Benefits of Compression Clothing".
What To Look for When Choosing Compression Shorts
Whether you're running, boxing, or playing competitive sports, compression shorts can enhance your workout, and finding the right pair to match your activity comes down to fit, comfort, construction and features.
Fit
Compression shorts are compressive and tight-fitting by design, offering the full effect of compression benefits. Fit, however, is all about personal preference. If you prefer a looser-fitting short but still want the added benefits, you can wear your compression shorts under looser fit athletic shorts. Two-in-one shorts combine the best of both worlds.
Comfort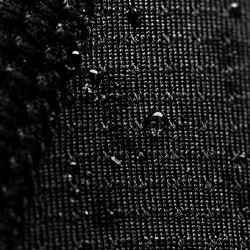 Stretchy, supportive and designed to stay in place, compression shorts feature moisture-wicking technology that prevents chafing for a more comfortable workout. Whether you choose to wear compression shorts with or without underwear is a personal preference.
Seams & Stitching
Compression shorts are constructed with flatlock stitching at the seams (a sewing technique that connects two pieces of fabric side by side without overlap), to reduce the possibility of skin irritation from chafing, so you can focus on your workout.
Additional Features
Compression shorts also offer features that increase utility, like: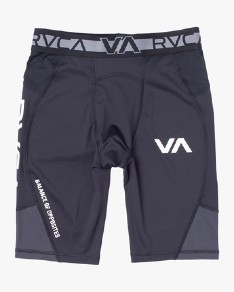 Pockets – Typically along the waistband or hips; for cell phones, keys, etc.
Protective Cups – For protection during contact sports.
Elastic Waistbands – For stay-put security and comfort.
Visibility Features – Reflective details for safer workouts at night.
Different Types of Compression Shorts
Compression shorts are now designed in various styles for specific sports and activities.
Padded Compression Shorts
Padded compression shorts provide all the benefits of regular compression shorts plus an added layer of padding. This provides added protection in contact in combat sports.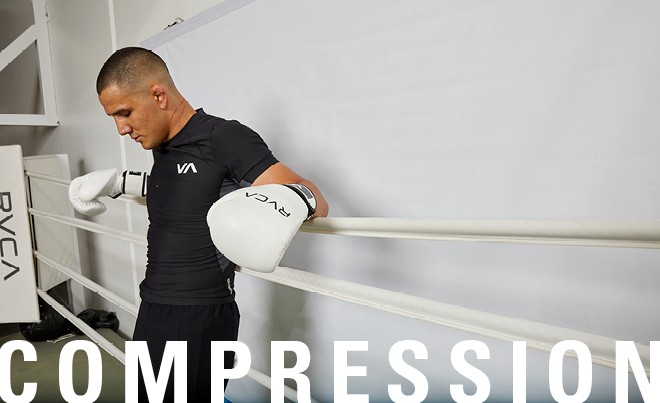 MMA Compression Shorts
Mixed Martial Arts (MMA) compression shorts are thicker, stronger and have improved grip. MMA compression shorts sometimes feature built-in protective cups or protective cup pockets for extra safety.
Compression Bike Shorts
Designed in a high-waisted fit for dependable coverage, compression bike shorts prevent chafing and wick away moisture and sweat for comfort where you need it most, whether you're racing or riding cross-country. Cycling shorts may also feature padding, pockets and reflective details.
Compression shorts are a staple for those looking to improve their workout experience. With their various benefits and styles, you can choose a pair that complements your go-to activities.
Related Guides
Moisture Wicking Clothing Benefits
How To Care for Your Workout Clothes
How To Choose Compression Rashguards