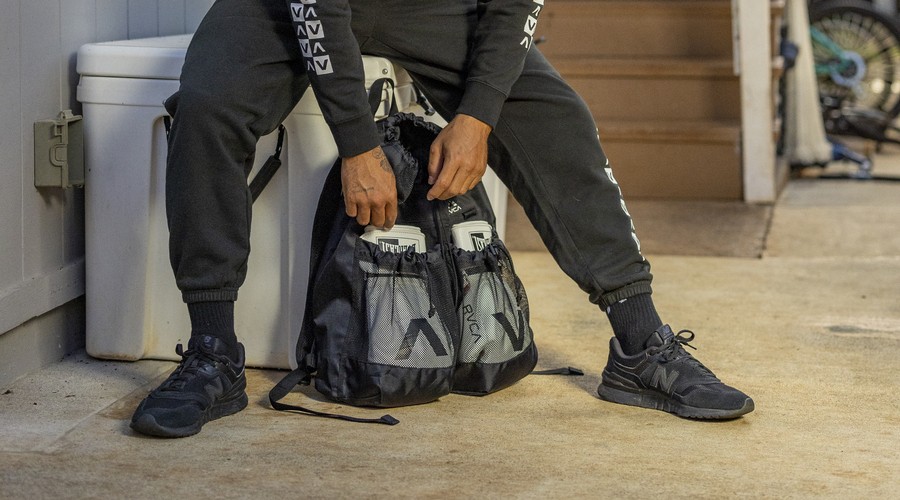 Choosing the right athletic bag depends on how much and what kind of equipment you're carrying, where you're coming from, and how far you have to travel. Regardless of the style or size, a gym bag should be functional, durable, and easy to clean.
Types of Sports Bags
Sports bags come in all shapes and sizes. While some are designed for wearing over your shoulder or around your waist, others are meant for carrying. The best gym bags have plenty of different compartments for organizing your workout equipment and clothes.
Duffle Bags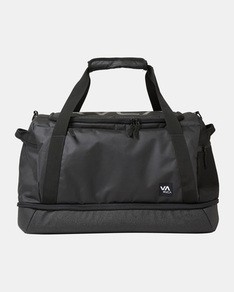 Sports-style duffle bags feature carrying handles that make them a good choice for toting gear short distances, such as from your car to the locker room. They're built with endurance in mind, making them ideal for hauling heavy equipment.
Available in a range of sizes
Made from durable materials (typically leather, canvas, nylon, or polyester)
Treated with a water-resistant finish for easy cleaning
Include a spacious main compartment, interior and exterior pockets
Some have an isolated compartment for stashing dirty sneakers and smelly clothes
Backpacks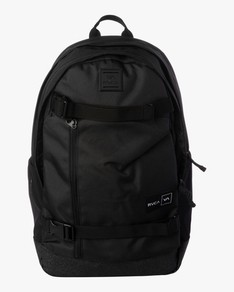 Athletic backpacks are a convenient way to carry sports equipment while keeping your hands free. If you have to travel a long distance to the gym, using a backpack (as opposed to something you sling over one shoulder) can minimize pressure by keeping weight evenly distributed on your back.
Available in different sizes and carrying capacities
Made from durable, easy-to-clean materials
Chest and waist straps are adjustable to help dial in a comfortable fit
Some have hydration reservoir sleeves or water bottle pockets
Sports Totes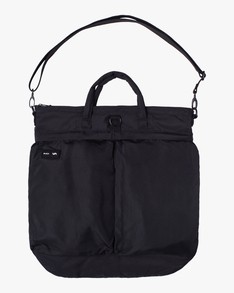 Workout totes are a great gym bag choice if you don't have a ton of heavy equipment to haul around. They're smaller than duffel bags and can double as a purse or shopping bag for running errands before or after the gym.
Two handles for carrying or slinging over your shoulder
Easy access to main compartment (usually zippered)
Made from water-resistant materials
Equipped with internal and external pockets
Stylish choices available
Messenger Bags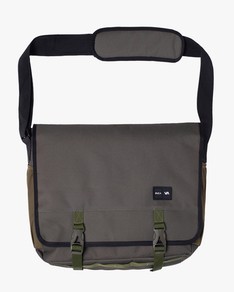 Messenger bags are designed for wearing across the body over one shoulder, keeping your hands free. They're a great choice for commuting to the gym via bicycle or public transit.
Large flap covering main compartment keeps items from falling out
Made from durable, water-resistant materials (traditionally leather or canvas)
Allows for easy access without removing the bag from your shoulder
Adjustable shoulder strap allows for a snug fit
Stylish choices available
Waist Packs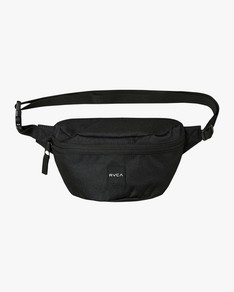 Waist packs – also known as fanny packs – are the smallest type of athletic bag that are traditionally worn around the waist, and more recently worn over one shoulder and across the chest. If you prefer to pack light, waist packs carry all the essentials. If you like to be prepared for anything, keeping a fanny pack in your larger gym bag is great for quick stops before or after your workout session.
Running Waist Packs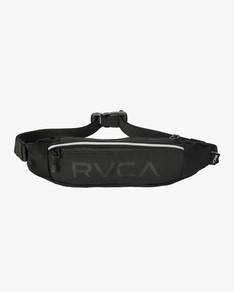 Running waist packs are designed specifically to be worn during physical activity. They are typically smaller than regular waist packs and have a main front zip pocket to store your keys, phone, sunscreen, and other small items that you may need on a run or hike.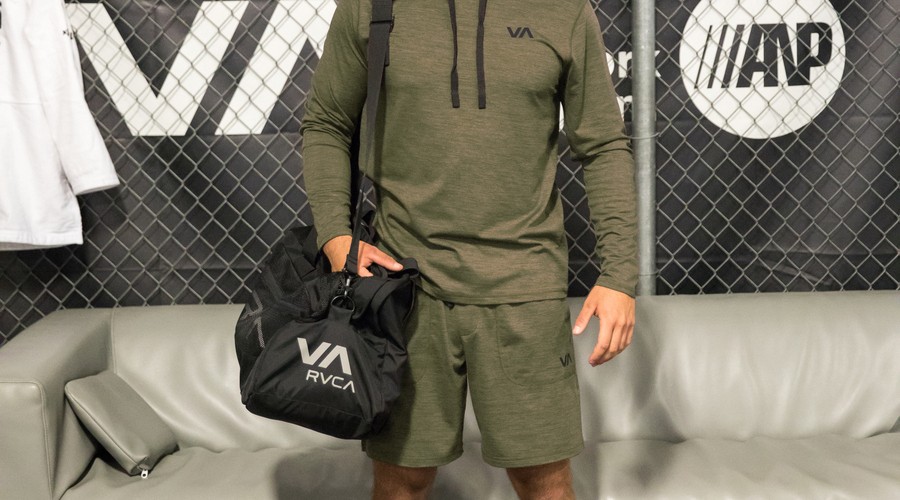 Features
Choose a gym bag with features that support its intended purpose. For example, a yogi might prefer a bag with a built-in harness for a yoga mat while a weightlifter might opt for a bag with a separate shoe compartment.
Material & Durability
Sports bags should be durable enough to withstand everyday use. Features to look for include tear-proof and water-repellent fabric and quality stitching. It should also be comfortable to wear or carry, with mesh back padding and torso support.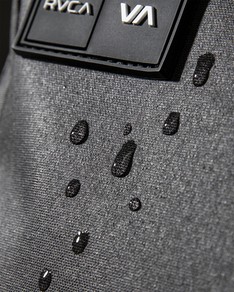 What the bag is made of largely determines its degree of comfort and durability. Leather, polyester, canvas, and nylon are the most common fabrics. Each have their own pros and cons:
Leather: Durable, long-lasting and stylish, but can be heavy
Nylon: Lightweight, durable and available in a wide range of colors and styles, but less water-resistant
Polyester: Water-resistant, easy to clean, durable and comfortable against the skin, but can feel sticky in humid weather
Canvas: Machine washable and breathable, but less water-resistant
Size & Capacity
Weights below are general recommendations, please check with your sports bag manufacturer for actual capacities.
| Type of Bag | Capacity | Good For: |
| --- | --- | --- |
| Duffel Bag | Large (Up to 50lbs/22kgs) | Weightlifting, basketball, racket sports |
| Backpack | Medium (Up to 30lbs/14kgs) | Outdoor activities, hiking |
| Messenger Bag | Small/Medium (Up to 15lbs/7kgs) | Cycling, Crossfit |
| Gym Tote | Small/Medium (Up to 10lbs/5kgs) | Yoga, Pilates |
| Waist Pack or Running Waist Pack | Small (Up to 5lbs/2kgs) | Running, Quick Cardio Sessions |
Ultimately, the sports bag you choose should be roomy enough to hold your gym essentials. For a complete list, read our "What To Bring to the Gym" article. As a general rule of thumb: it's better to have a little extra space than not enough.
Organization
Gym bags should have storage compartments with features that allow you to organize and access your gear so you can spend less time searching for things and more time working out.
Zippers: Keep items from falling out when you're on the move
Pockets: Ideal for access to frequently used essentials
Water bottle holder: Makes it easy to stay hydrated
Mesh storage: Stash dirty clothes and shoes where they can breathe
Internal laptop sleeves: Keep your electronics separate from gym gear and wet clothes
Fleece-lined sunglass compartments: Save your shades from scratches and dings
Comfort & Ergonomics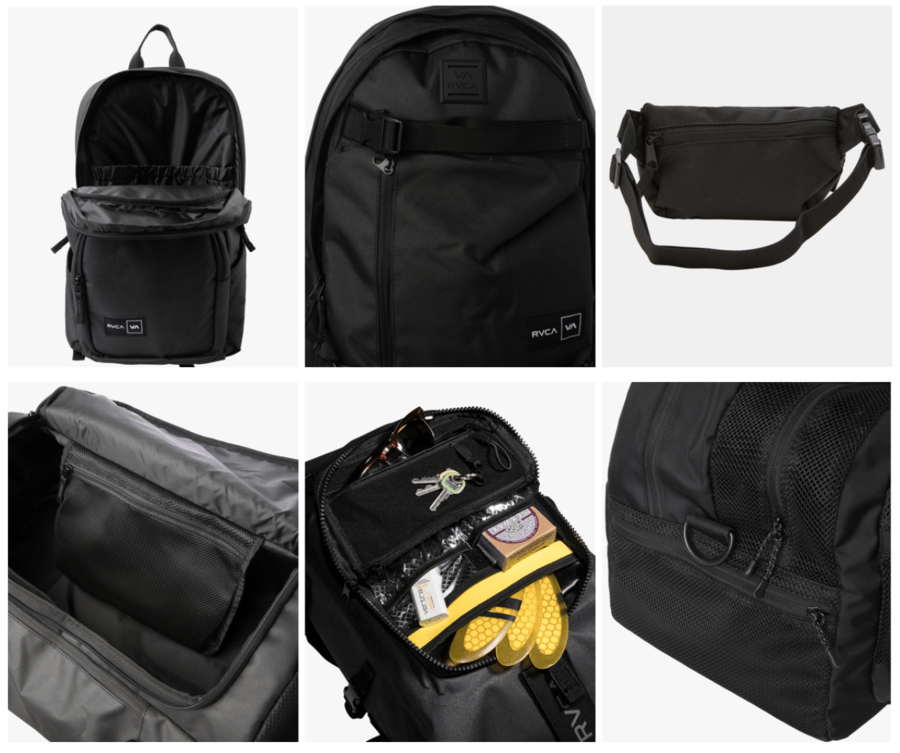 Whether you wear or carry your gym bag, it should be comfortable. Look for bags with padded shoulder straps.
Proper fit is equally important. Shoulder and sternum straps should be adjustable enough to tighten snugly so that your workout bag moves with your body and conserves your energy.
Additional Considerations
Other things to consider when choosing an athletic bag include whether you would benefit from a sport-specific bag, if your gym has any locker size restrictions or requirements, and where you're coming from.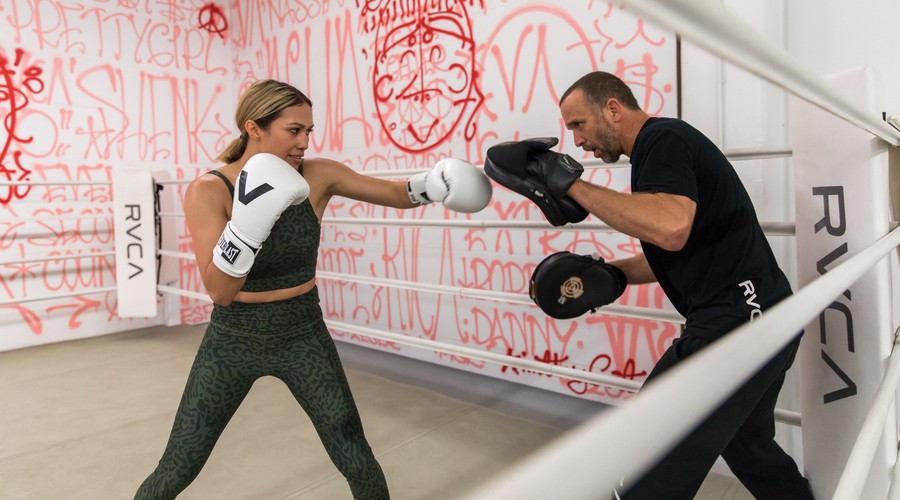 Sport-Specificity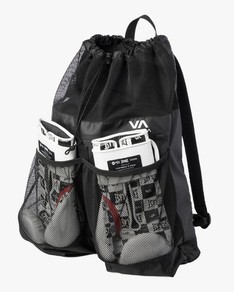 If you play a sport with specialized equipment, it might benefit you to choose a sport-specific bag. Boxing bags have a separate compartment for gloves to help maintain their shape and condition, while yoga bags have a built-in harness for attaching your mat.
Gym Requirements
If you plan on using a locker, consider your gym's locker size restrictions. You'll want to choose a bag that fits inside.
Personal Preference
When choosing a sports bag, consider where you're coming from and how you're getting to the gym. If you plan to come from work, you might want to choose something with an internal laptop sleeve that doubles as a work bag. If you're traveling by public transport, opt for a bag that's comfortable to wear for longer periods of time and allows you to keep your hands free.
Whether you opt for a large duffel, an ergonomic backpack, a tote that doubles as a shopping bag, or a waist pack for quick trips, the workout bag you choose should work for you. Selecting the right gym bag allows you to focus less on logistics and more on your workout session.
Related Guides
Moisture Wicking Clothing Benefits
How To Care for Your Workout Clothes
How To Choose Compression Rashguards
How To Choose Compression Shorts
How To Choose Compression Clothes