20% off your order | Exclusive For RVCA Insiders
Sign In / Join Now

Free Shipping for Members (Or On Orders +$75)
Sign In / Join Now

50% off Select Hoodies | Online Exclusive
Shop Deals

Shop Now, Pay Later with Afterpay.
How To Choose The Right Workout Clothes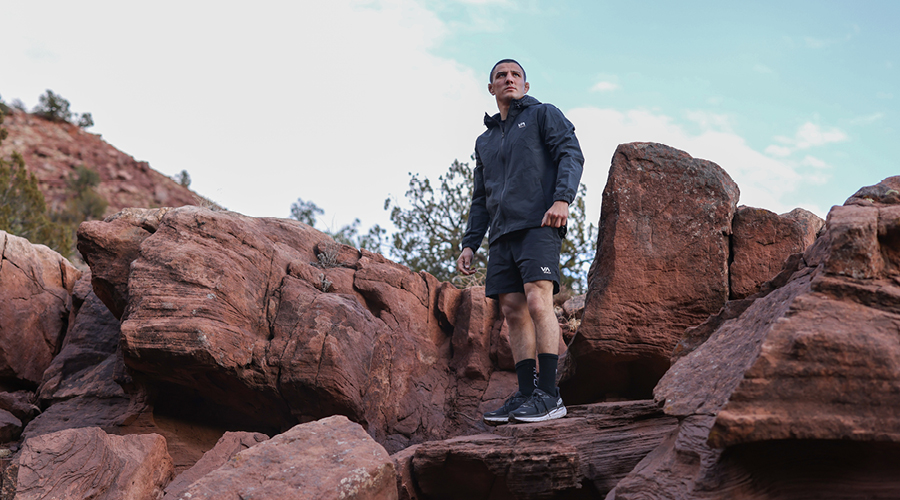 Durable and comfortable, workout clothes are designed to enhance and elevate any activity or training session. They move with your body, wick away sweat, and can help improve your performance and recovery. The following guide discusses what to consider when it comes to choosing workout clothes.
Workout Clothes Fabrics
The most popular types of workout clothes are made from fast-drying fabrics that feature moisture-wicking and anti-microbial technology, which exist in both synthetic and natural fibers. Common moisture-wicking fabrics include:
Polyester
Nylon
Spandex
Rayon
These materials keep you dry, ensure breathability, and help prevent odors. Read more about The Benefits of Moisture-Wicking Fabrics.
Compression Athletic Wear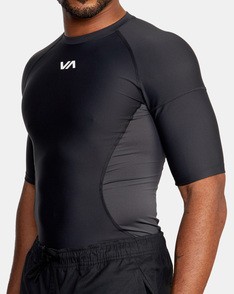 Not only do compression clothes enhance your performance, they're scientifically proven to increase blood flow through the body and reduce muscle soreness, so you can maximize your workout and perform better for longer.
Compression clothing comes in just about all forms; shirts, shorts, pants, and even full-body suits. You can also find compression accessories for more specific areas of the body, like arm and knee sleeves.
Check out our ultimate guide to Compression Clothes Benefits.
Fit & Comfort
Comfort is key, and getting the right fit can make a difference when it comes to your workout wear. Depending on the activity, different fits can help prevent chafing, support your range of motion, and provide long-lasting comfort.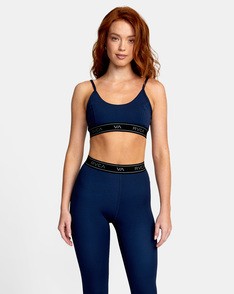 Tight-fit workout clothes are great for:
Activities like yoga, cycling and running
Aesthetically highlighting the body's silhouette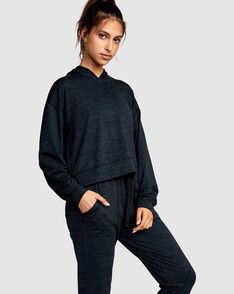 Loose-fit workout clothes are great for:
Activities like basketball, dancing and boxing
Offering a full range of motion for lateral movements
As long as you're comfortable, most fits can be worn for any activity, so it really comes down to personal preference.
Match Your Clothes to Your Workout
Aside from fit, there are a few other things to consider when matching your workout clothes and activity. Coverage is important if you'll be doing inversions or aerial-type motions, like in yoga or jiu-jitsu. Some people prefer to show more skin to keep cool or even see how their muscles are working, while others may cover up more to avoid exposure to the elements or direct contact with sensitive skin.
Another factor to consider is if your workouts take place indoors or outdoors.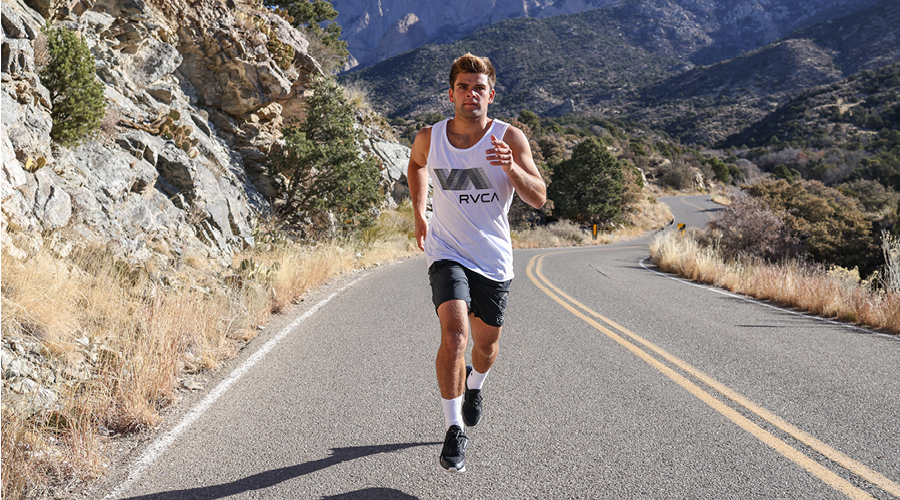 Workout Clothes for Outdoor Activities
While we can't always predict the weather, we can show up to our workouts prepared for the dynamics of the outdoors. Workout clothes are now built with technologies specific to being outside, like maximized warmth, UV protection, and reflective fabrics for night visibility.
Layers, Layers, Layers
Removable layers allow you to work out without interruption, so you're never too hot, never too cold, and covered just in case it rains.
UV Protection
Workout clothes designed with UV protection absorb, block and reflect harmful sun rays, so your skin stays safe while you exercise. Hats with visors also protect your eyes and face from the sun when needed.
Night Visibility
Visibility at night is essential to any outdoor activity after the sun goes down. Some workout clothes offer reflective technology to make you more visible to others to improve safety and peace of mind.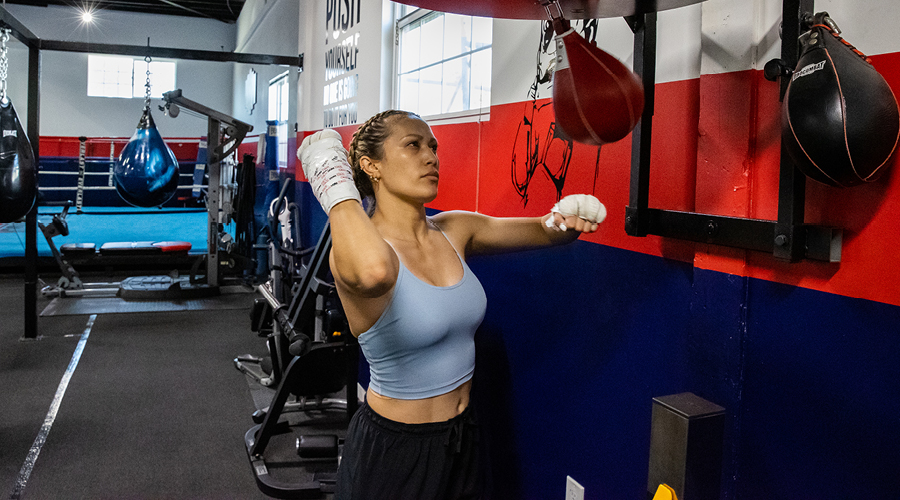 What To Wear At The Gym: Women's Essentials
Women's workout clothing staples go a long way in adapting to different needs without needing a total wardrobe change. Essentials like sports bras, shorts, leggings, joggers and hoodies are more stylish than ever and transition seamlessly from the gym to everyday life.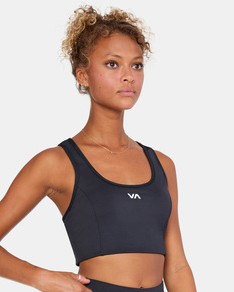 Sports Bras for Women
Sports bras provide support by preventing bounce and restoring posture. Sports bras can also promote blood circulation and absorb sweat, and come in a variety of styles to accomodate all chest sizes, like high-neck racerbacks, deep V-necks and front-zips.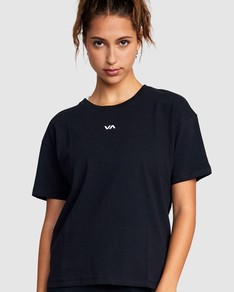 Workout Tops for Women
Workout tops like t-shirts and tank tops are made with specially-designed fabrics and shapes to support the torso. They come in a variety of styles and sleeve lengths for all your needs.
Some workout tops even feature built-in sports bras in both padded and non-padded options. They are typically found in tanks and contain a chest band that keeps the upper body secure no matter the movement.
Workout Bottoms for Women
Whether you prefer sport shorts or pants, workout bottoms provide unbeatable comfort and support to any workout and are made from durable, resilient materials that stay in place while you move.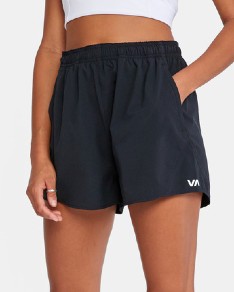 Popular women's workout short types include:
Running shorts - a breathable short in both tight and loose fits that accomodate a forward range of motion.
Bike shorts - typically skin-tight to increase aerodynamics and contain pockets to store personal items.
Yoggers - an all-purpose polyester short with pockets and an elastic waist.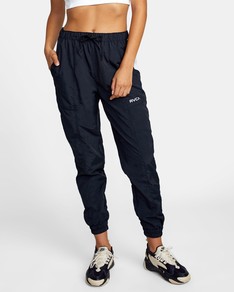 Popular women's workout pant types include:
Yoga pants - a legging typically made with spandex or stretch material and available in many waist rise options.
Joggers - a type of loose-fitting sweatpant with lightweight material and an elastic waist.
Compression leggings - skin-tight leggings typically worn under other workout bottoms to encourage blood flow.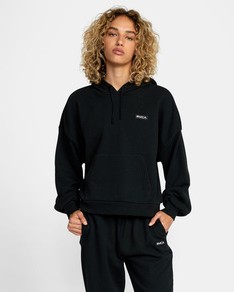 Women's Workout Hoodies & Pullovers
Workout hoodies and pullovers for women come in handy when trying to warm up before or after a workout. Because they lock in extra heat, some people even wear them during physical activity to get a better sweat on.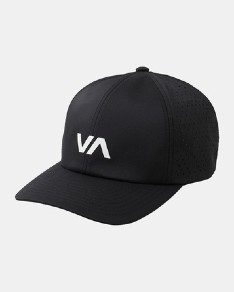 Women's Workout Hats & Headwear
From visors to curved-brim caps, workout hats and headwear keep hair out of the way and can absorb sweat.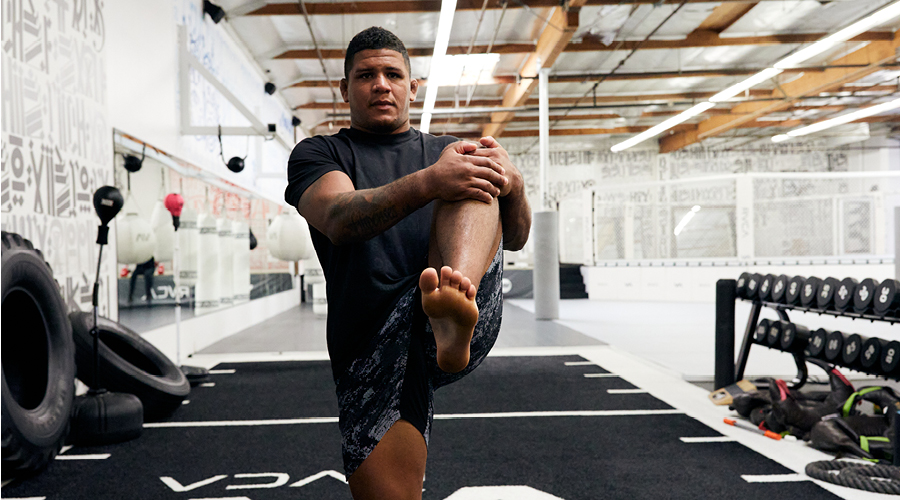 What To Wear At The Gym: Men's Essentials
Workout clothes for men are developed to help you max out on stamina and strength and accommodate dynamic exercises. There are a few athleticwear staples that can help take your workout to the next level.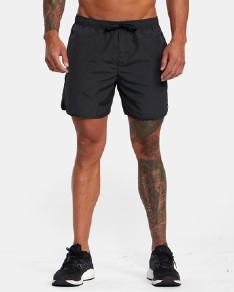 Athletic Shorts for Men
Athletic shorts come in many styles, from sweat shorts and combat shorts to running shorts and yoggers. Whether they're lined, stretchy or mesh, athletic shorts provide comfort and performance-driven designs to optimize your workout.
Check out our guide on How To Choose Workout Shorts & Yoggers.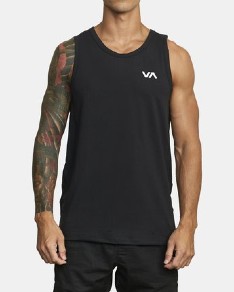 Athletic Shirts for Men
Men's workout shirts can be categorized into three main styles: tank tops, short sleeve t-shirts, and long sleeve t-shirts.
Workout tank tops offer a ton of ventilation for high-intensity activities, especially when paired with moisture-wicking fabric technologies that keeps you dry.
Athletic t-shirts are the most common type of men's workout shirt that provide shoulder coverage without compromising comfort or mobility.
Long-sleeve sportswear offers the most warmth and can also be handy for outdoor sports that have a lot of sun exposure.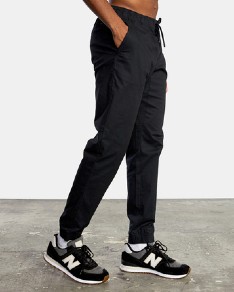 Workout Pants for Men
Men's workout pants also come in a variety of styles. Sweatpants are a comfortable classic with a looser fit and joggers are a similar style made with lighter material. Track pants become fitted throughout the calf and ankle through tapering and sometimes contain an ankle zip. Workout pants can be great for running laps or training at night and transition well in and out of the gym.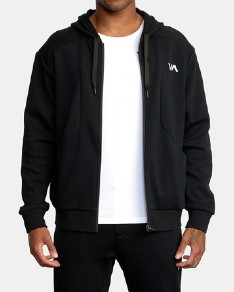 Men's Workout Hoodies & Pullovers
Cozy and dependable, workout hoodies and pullovers provide coverage from the elements when you need it. Pullovers are also great for warming up and after a workout when your body's cooled off.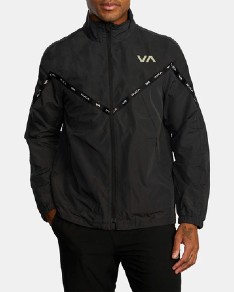 Men's Track Jackets
Originally designed as competition clothing for teams, track jackets provide lightweight coverage that goes beyond the track to deliver dependable comfort against wind, sun and other elements.Track jackets come in a variety of styles, from standard colors to '90s throwback prints.
Now that you've got some basics behind what to consider when choosing workout clothes, you can focus on getting in your best workouts.
Related Guides
How To Care for Your Workout Clothes
How To Choose Compression Rashguards
How To Choose Compression Clothes
How To Choose Compression Shorts